Je n'ai pas souvent parlé de pièces de luxe par ici. En effet, il s'agit souvent de pièces aux prix exorbitants. Mais, elles peuvent rester une passion et un objet de convoitise. Après tout, chacun sa passion et sa façon de dépenser son argent. Par exemple, j'adore les sacs et les chaussures de luxe. Du coup, j'avoue que quand il faut se faire un cadeau de soi à soi-même, j'économise au maximum pour pouvoir choisir une pièce intemporelle. Néanmoins, je choisis toujours des pièces de seconde main. D'une part, car c'est dans mes habitudes d'éviter le neuf, mais aussi parce que cela permet de trouver des prix beaucoup moins élevés. Ainsi, j'aimerais te présenter les principaux sacs de luxe pour lesquels investir est toujours une bonne idée. Je m'attarde essentiellement sur les sacs, car se sont des pièces qui s'usent de manière moins flagrante (au contraire des chaussures, par exemple) et dont l'augmentation de la cote se vérifie réellement. Alors, c'est parti !
English
I do not often talk about luxury goods on this page. First of all, that is true that this kind of goods is really expensive. Still, luxury pieces can be a real passion and everyone decide to spend money as they think best. For example, I love bags and shoes from luxury brands. That's why, as soon as I want to gift myself I save money for a long time in order to buy some timeless pieces. In fact, I am always choosing pieces from the preloved market. On the first hand, because I am used to avoid buying brand new fashion and, on the other hand, it really is a good way to find more affordable prices. So, I would like to show you some unmissable luxury items which are always good investments. Let's do it !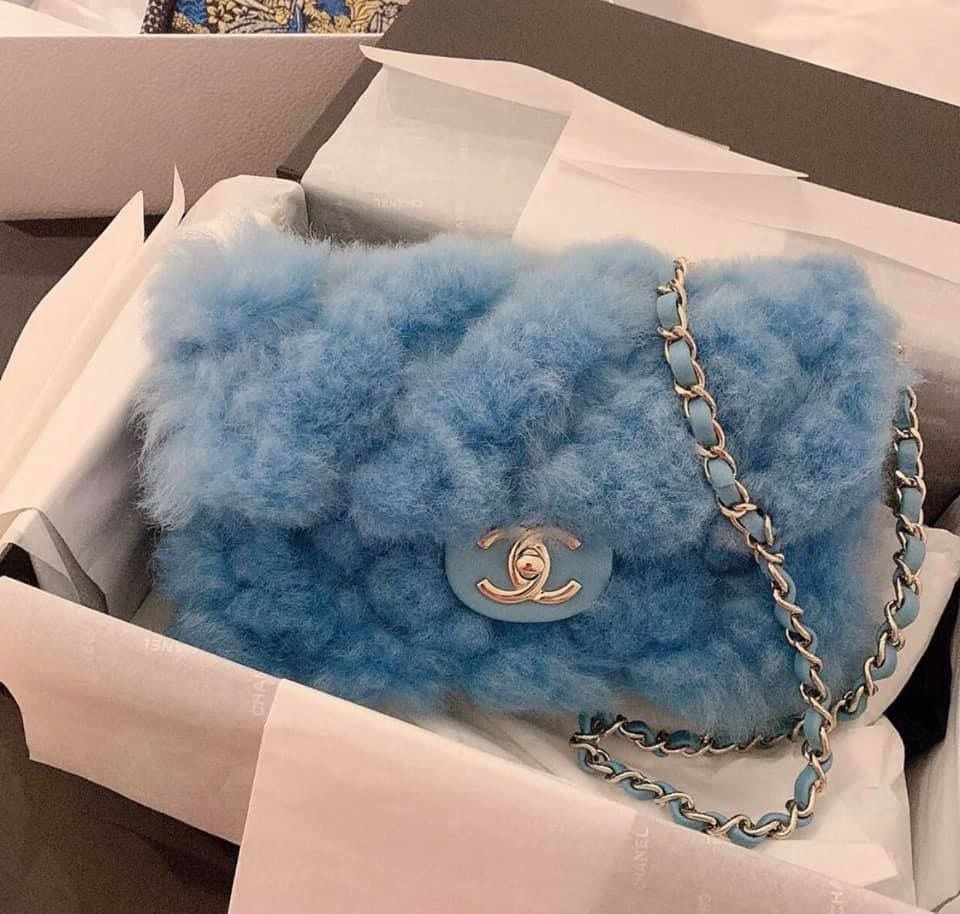 Préambule / Forewords
Français
Dans cet article, je parle « d'investissement » pour deux raisons. D'une part, parce que les pièces sont indémodables. En effet, je pense que ce sont des essentiels d'une garde-robe qui, une fois achetés, seront assurés de te suivre toute ta vie. D'autre part, ces pièces sont également des investissements financiers car, si leur prix est de prime abord élevé à l'achat, il s'avère que leur valeur ne s'amenuisera certainement jamais, elle augmentera même. La plupart du temps, le prix de ces biens neufs est en constante augmentation. Dès lors, cela a une répercution sur la valeur des biens possédés. Du coup, le cas échéant, ceux-là pourront être revendus à des prix très proches des prix en magasins, voire, dans certains cas, plus cher. Aussi, pour certains modèles, il faut prendre en compte le facteur de rareté, puisque la plupart sont des éditions limitées, des éditions faites mains rapidement épuisées ou les deux à la fois. Dès lors, la demande étant supérieur à l'offre, ils se revendent à des prix d'or. Du coup, la plus-value finale du bien est assurée : le bien devient un investissement sur le long terme.
English
In fact, in this post I am talking about "investment" for a couple of reasons. Firstly, the goods I chose to show you are only essentials for a wardrobe. Then, they are timeless and will surely follow you for the rest of your life. Secondly, they are financial investments as their value will certainly never decrease as time flies. In fact, most of the time, the bags showed here are bags with a regular increase of their price in shops. Indeed, this rise will affect the value of the possessed bags. So, if you ever want to resell one of them, you will certainly be able to do it for a price close of the one in shops and, sometimes, a price even higher. Nonetheless, for some designs, the fact that they are rare is an other factor to consider. In fact, some are limited editions, others are hand made in small quantity and some are both. Then the demand is bigger than the offer, making the resell value quickly astronomical. That's why we can talk about true investments as the capital gained will always exists for these particular bags.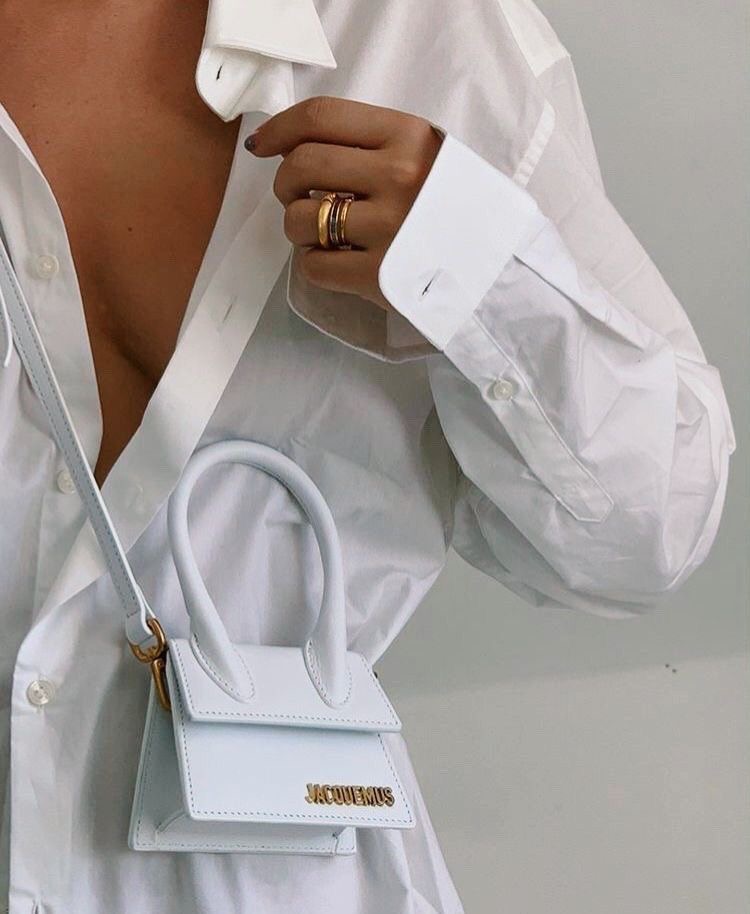 Chanel
2.55
Français
Créé en février 1955 par Gabrielle Chanel, le 2.55 et l'un des sacs incontournables de la maison Chanel si tu souhaite faire un bon investissement. De forme rectangulaire et existant en trois tailles différentes (maxi, moyen et mini), ce sac a une chaîne aux maillots plats particuliers qui sert soit de bandoulière en crossbody, soit de anse pour le porter épaule. Également, le fermoir mademoiselle est l'emblématique fermoir qui caractérise ce sac. Il est plus discret que le double C du Timeless. Il fait partie des augmentations régulières opérées par la maison Chanel, du coup, sa valeur augmente au fil des années. Dans sa taille moyenne, ce sac coute minimum 6850€ en magasin.
English
Designed in February 1955 by Gabrielle Chanel, the 2.55 is one of the must from Chanel, especially if you want to invest in a bag. In fact, rectangular shaped and in three different sizes (maxi, mid and mini), this bag can be worn crossbody or on the shoulder owing to its strapped designed with a particular chain with flat links. Moreover, its "mademoiselle" fastener is another representative characteristic of this bag. Indeed, it is more understated than the double C of the Timeless. Furthermore, this bag is one of the piece which price is frequently increased. In fact, in its mid size, this bag costs 6850€.
Timeless ou Classique
Français
Quant à lui, le Classique est créé par Karl Lagerfeld en 1983 comme une réinterprétation du 2.55 (il est aussi appelé Timeless ou 11.12). Pour celui-ci, la bandoulière permet aussi un porté épaule ou crossbody. Mais, elle est constituée d'une chaîne entrelacée de cuir, ou tout autre matériaux composant le sac. Le Timeless existe en beaucoup plus de formats : le maxi, le jumbo, le moyen, le petit, le mini square (carré) et le mini rectangle. A l'intérieur, il y a un double rabat à soulever avant d'accéder aux poches composants le sac ; ceci seulement pour les tailles du maxi au petit. Quant à l'extérieur, le fermoir permet de reconnaître le sac parmi d'autre puisque qu'il s'agit de C entrelacés. Il peut être en cuir grainé, en cuir d'agneau, en tweed, à sequins ou tout autre déclinaisons selon les saisons. Il est soit avec une surpiqûre losange, soit avec une surpiqûre chevrons. Neuf, le mini est au prix minimum de 3600€ quand le maxi est à 7900€.
English
In fact, as for this bag, it was designed in 1983 by Karl Lagerfeld as a reinterpretation of the 2.55 (it is also called the Timeless or 11.12). Moreover, it can also be worn crossbody or on the shoulder, but its strap is a chain intertwined with leather or any other material composing the bag. Indeed, the timeless is showed in more sizes than the 2.55 : maxi, jumbo, mid, small, mini square and mini rectangle. Furthermore, when you open the bag – from the maxi to the small size – a flap covers the inside pockets. Then, the fastener is the most recognisable as it is in fact a double C intertwined. Finally, this bag can be made of lambskin, caviar leather, tweed, sequins or whatever other seasonal material. In fact, it can be diamond stitched or chevrons. Indeed, in shops, the mini is minimum 3600€ when the maxi is 7900€.
Hermès
Le Constance
Français
Le Constance est né en 1967 et il porte le nom que la dessinatrice de ce sac a donné à sa fille. Avec sa forme carré aux coins arrondis, son rabat bombé et son fermoir en H dont le ressort permet de l'ouvrir et le fermer, il est reconnaissable parmi les autres modèles. C'est le sac le moins évoqué quand il s'agit des « fabuleux trois » de la maison d'Hermès – je viens d'inventer ce terme pour désigner les sacs les plus « bankables » de la marque – mais c'est celui que je préfère. Il se décline en quatre tailles : le micro, le mini, le 24 et l'élan. Néanmoins, si plusieurs déclinaisons existent avec du cuir, de la peau précieuse, du textile, de la broderie ou du cuir imprimé, tous les Constance ont le point commun de pouvoir se porter en crossbody ou à l'épaule grâce au système ingénieux au niveau de la bandoulière. Malgré une communication des prix plutôt opaque chez Hermès, ce sac intemporel, pratique, chic, modulable et polyvalent se vendrait aux alentour de 7000€ neuf. Énorme augmentation quand on sait quand 2006 il coutait autour de 800€.
English
In fact, the Constance bag is born in 1967 and named after its designer's daughter name. Indeed, a square shape and round corners, protruding flap and H shape fastener are its main characteristics making her so unique and recognisable. Moreover, it is the less mentioned when its about de "fab three" from Hermès – just invented this name for the most bankable bags from the house – but it is clearly my fav. In fact, it exists in three shapes : micro, mini 24 and elan. However if several variations exist with leather, fabric, precious skins, embroideries or printed leather, every designs can be worn crossbody or on the shoulder owing to the ingenious strap system. Indeed, as the communication of prices at Hermès is quite opaque, this timeless, handy, chic, adjustable and polyvalent bag would be sold around 7000€ in shops. Actually, it is a huge increase when you know it was 800€ in 2006.
Le Kelly
Français
Le Kelly est créé en 1930, mais, ce n'est pas son nom dès le départ. A sa création, il s'agit d'un simple sac de dame à courroie et c'est seulement à la fin des années 1950 qu'il est baptisé Kelly. En effet, Grace Kelly a été prise en photo en portant ce sac, afin de dissimuler les débuts de sa grossesse et, depuis, le nom définitif du sac est trouvé. Avec une forme triangulaire, deux soufflets, un rabat et deux sanglons, le Kelly est mon deuxième préféré puisqu'il peut se porté main et en crossbody grâce à une sangle amovible. Quant aux tailles, le Kelly propose beaucoup plus d'options : le micro, le mini, le 25, le 28, le 32, le 35, le 40, le 42 et le 50. Ajoute à cela une variété très élevé de cuirs ou matériaux pouvant le constituer, il y a beaucoup de différents Kelly, mais tous faits de manière artisanale, ce qui limite leur nombre par an, mais augmente leur prix. En effet, un sac Kelly se vend autour de 8000€ environ en boutique pour le moins élaboré. D'ailleurs, pour en acquérir un, il faut généralement être placé sur liste d'attente et avoir un profil « irréprochable » selon certains dires.
English
In fact, the Kelly was created in 1930 but was not called liked that at the start. Indeed, in 1930 it was a simple women's bag with strap. In fact, it was when Grace Kelly have been shot wearing this bag to hide her pregnancy, that it has then been called the Kelly since the end of the 1950s. Indeed, with a rectangle shape, two accordéon pleats, a flap and a belt, the Kelly is my second favourite as it can be hold single handedly or crossbody owing to a removable strap. Also, for this design, many sizes exist : micro, mini, 25, 28, 32, 35, 40, 42, 50. Moreover, they are so many different leathers or materials existing to made a Kelly that they are many different ones in different colours each years. However, everything is crafted and hand made so the number of bags made is not that big and that is what is making their price jump : the difficulty to get one. Indeed, this bag can be approximately 8000€ for the less "sophisticated". Actually, the rumour says you need to prove your credential to get one in store and a waiting list does exist.
Le Birkin
Français
C'est dans les airs, pendant un trajet Paris-Londres, que le Birkin naît. En effet, alors qu'il est assis à côté de Jane Birkin qui lui expose ses besoins de jeune maman, le gérant d'Hermès, Jean-Louis Dumas, dessine un cabas répondant aux attentes de la chanteuse et actrice. Aussi, en 1984, le Birkin est créé : un cabas fourre-tout rectangulaire. Comme le Kelly, ses déclinaisons sont nombreuses, mais ses tailles le sont nettement moins : le 25, le 30, 35 et le 40. En plus, ce cabas ne peut être porté qu'à bout de bras, ce qui ne le rend pas pratique aux yeux de tous. Un Birkin classique se vendra autour de 11000€ en boutique, son mode de fabrication, et donc d'obtention, étant le même que pour le Kelly.
English
In fact, it is during a Paris-London flight that the Birkin bag is born. Actually, as Jane Birkin is sitting near Hermès manager, Jean-Louis Dumas, she is explaining him her difficulty to find the perfect bag as she just gave birth. Then, immediately he decides to draw the perfect shopping bag owing to the singer and actress description. So, in 1984 the Birkin is designed : a hold-all rectangular shopping bag. In fact, as the Kelly, the Birkin exists in numerous designs but there are less sizes : 25, 30, 35 and 40. Moreover, you should now that it can only be hold single handedly which can be less handy. In fact, a classic Birkin is approximately 11000€ brand new and it is man-crafted as the Kelly which leads to the same mode of acquisition.
Goyard
Le cabas Saint Louis
Français
Au départ dessiné comme un cabas de plage, le Saint Louis tient son nom du roi Louis IX canonisé au XIIIe siècle, mais aussi de l'île Saint Louis située au cœur de Paris. En fait, ce cabas créé en 1930 est entièrement réversible avec une face en toile Goyardine non doublée et l'autre côté en tissage chanvre, lin et coton. Également, il faut savoir que sa fabrication fait l'objet d'une minutie extraordinaire, car il est entièrement fait main. Ceci, jusqu'aux poignées au design propre à la marque qui permettent un porté main, épaule ou en creux de bras. Enfin, le Saint Louis existe en deux tailles : le petit modèle et le grand modèle. Il faut aussi savoir qu'il existe des couleurs classiques et d'autres plus exclusives. En boutique, il me semble que son prix est autour de 1500€. Aussi, il est vendu avec une petite pochette en toile Goyardine qui s'accroche a une anse.
English
In fact, at the start thought as a beach bag, the Saint louis shopping bag is called after Louis 9th canonised during the 13th century, but also after the Saint Louis island, located at the heart of Paris. Actually, this bag created in 1930 is fully reversible with a side made of Goyardine canvas and an other side made of hemp, linen and coton weaken. Furthermore, it is meticulously crafted and entirely hand made. Indeed, that is the case, even for the handles imagined with a particular design and allowing the bag to be hold single handedly, in the elbow or on the shoulder. Finally, if this bag exists in only a small size and a big size it is approximately 1500€ in shops ; in fact, the price is different if it is an exclusive colour or a classic one. Nonetheless, it is sold with a little pouch hanging from one of the handle.
La sac Belvédère
Français
Si ce sac n'est pas très connu du grand public, je trouve néanmoins que son design est très pratique, ergonomique et fonctionnel. De plus, il reste un sac Goyard que les connaisseurs de la marque sauront reconnaître. Cette besace est inspirée des belvédères qui surplombe Clamecy, une commune du Morvan qui a vu naître la famille Goyard. Ce sac en toile Goyardine possède un fermoir discret gravé « Goyard Paris » et une bandoulière réglable qui permet un porté épaule et crossbody. Comme le modèle Saint Louis, la besace Belvédère existe dans des couleurs de toiles classiques et exclusives. Aussi, seule une taille est proposée et il se vend autour de 1350€ neuf, voire plus. En effet, la politique de prix chez Goyard est aussi opaque que celle pratiquée chez Hermès ! Je rappelle que les sacs Goyard sont également tous faits mains de manière minutieuse, ce qui réduit certainement le nombre d'exmplaires.
English
In fact, if this bag may not be mainstream, it is user-friendly, handy and with a good looking design. However, this messenger bag is a Goyard one which can be highly appreciated by the aficionados. In fact, it is inspired by the belvedere overhang in Clamecy, a small town of Morvan – the area where the Goyard family is from. Moreover, the Belvédère is designed in Goyardine canvas with a discreet fastener engraved with "Goyard Paris". Furthermore it can be worn on the shoulder or crossbody owing to the adjustable handle. Finally, existing in only one size, this bag is also made in classical and exclusive colours. Indeed, if these latter are more expensive, the Belvédère is approximately 1350€ brand new, or maybe more. In fact, the prices policy of Goyard is as impenetrable as the Hermès one ! Also, please remember that the Goyard bags are handmade meticulously and that is what possibly make the number of designed bags limited each year.
A suivre… / To be continued…
Il y a encore bien des marques à explorer pour mettre en avant les modèles les plus interessants en terme d'investissement, comme défini dans cet article. N'hésites pas à me donner le nom de ton modèle préféré en commentaires ! A la prochaine pour une deuxième partie !
In fact, they are so many brands to explore with other designs worthing the investment as defined in this post ! Also, don't hesitate to tell me which design is your fav in the comments section ! So see you for a second part !
Ma page instagram : @marieliiily
Vestiaire collective : utilise le code « EUC19D » pour obtenir -30€ sur ta première commande sur l'application à partir de 150€ AVEC CE LIEN / "EUC19D" to get -30€ on your first purchase on the app for a minimum of 150€ WITH THIS LINK
Vestiaire collective sur le blog / post : ICI / HERE