Qu'il soit vintage, trouvé au marché ou de créateur, il réapparaît tous les étés à nos bras. En effet, nous pouvons compter sur lui pour parfaire nos looks et les rendre encore plus tendances. C'est bien lui, cette pièce en osier synonyme de soleil : le panier. Dans l'article d'aujourd'hui, je te propose une sélection shopping de différents sacs et paniers en osier, qu'ils soient de seconde main ou de marques responsables. Tout ce qu'il faut pour être dans le vent cet été et tous ceux d'après, avec un accessoire qui est finalement un intemporel et qui se porte à la plage comme en ville.
In fact, vintage, from the market or designers made, we cannot get enough of this accessory. Indeed, every year it is here to complete our best summer outfits and make them look trendier. So, I think you guessed, I am talking about the straw bag/basket. In fact, in today's post, I am offering you a cute shopping selection of straw bags. Actually, they will be from the second hand market or from sustainable brands. Then, you will be able to be fashionable during this summer and the next ones with this accessory finally becoming timeless and wearable on the beach or on the streets.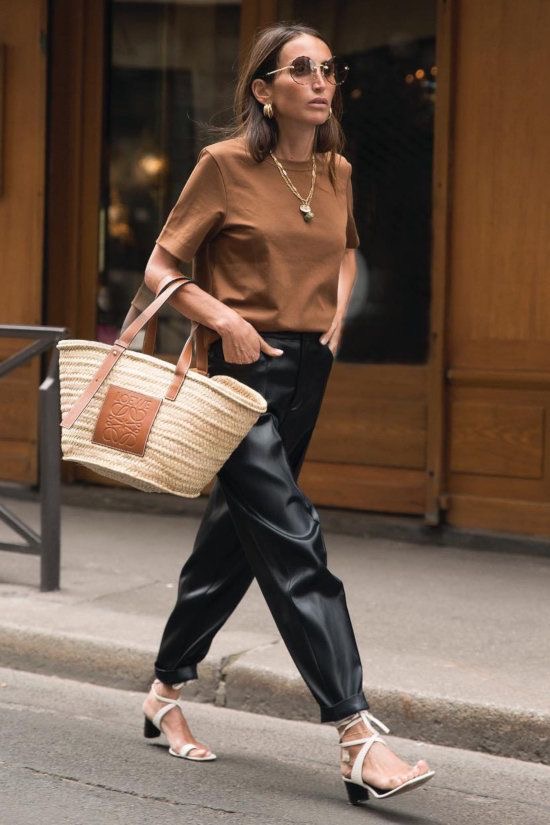 Les inspirations de tenues avec un panier / Outfits with a basket inspo
Il peut être porté en vacances – à la plage et au marché – ou tout simplement en ville, quand on est bloquée au travail en plein été (ce qui est la majeur partie du temps la vraie vie, haha).
So, from summer vacations – on the beach or at the market – or even on the streets when we are stuck in the traffic and at work during summer (which is mostly the real life for everyone, haha), the basket is such a versatile piece.
La sélection de paniers / The baskets selection
Des paniers de seconde main ou des paniers de marques responsables, tout est là dans cette sélection non exhaustive.
In fact, from sustainable brands to preloved market baskets, everything is here in this small selection.
Ma page Instagram / My Instagram page : @marieliiily