La seconde main est l'un des modes ultimes de consommation de la mode responsable ! En effet, il permet de réutiliser des vêtements et de rallonger leur durée d'utilisation au lieu de choisir des biens nécessitant une nouvelle production plus ou moins responsable. De plus, la seconde main est une manière de faire des bonnes affaires et des trouvailles sans égal. Alors, comment tomber sur la perle rare et rester tendance avec des vêtements de seconde main ? C'est le moment de le savoir et, en même temps, d'éliminer tous tes a priori sur la mode de seconde main !
In fact, the preloved fashion market is one of the final way to buy sustainable fashion ! Indeed, it enables us to use fashion goods again and make them last longer without choosing to get new ones that lead to manufacture new items again. Moreover, with second hand fashion, we can find good deals and some unexpected treasures. So, how do we find the rare gem and how do we stay on trend with preloved garments ? Well, let's find out and, at the same time, forget about the preconceptions you have about this way of buying fashion goods !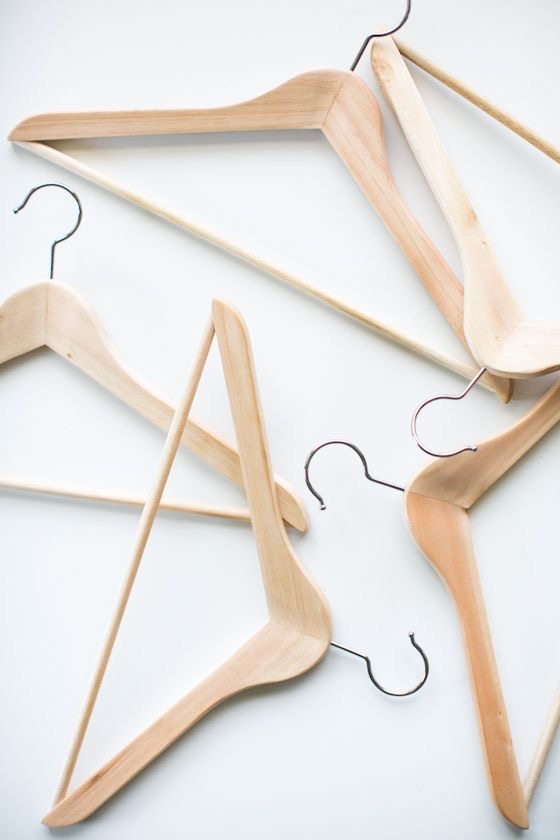 Conseils / Tips
Patience
Français
La pépite ne tombe pas toujours du ciel ! En fait, ce conseil est d'autant plus vrai lorsque tu cherche une pièce précise ! D'abord, il faut s'orienter vers le bon vendeur. Certains vont être plus à mêmes de fournir des pièces de luxe, quand d'autres vont faciliter les trouvailles vintage. Il y a aussi des vendeurs qui proposent une offre plus globale et variée. Aussi, je préfère avoir une wish list précise plutôt que de parcourir les boutiques en ligne sans aucune idée en tête. En effet, cette dernière méthode peut conduire à un des pièges de l'achat de seconde main. Je t'en parlerai tout à l'heure. Du coup, quand je le peux, j'enregistre mes recherches sur ces pièces particulières et je crée des alertes pour savoir dès qu'un nouvel article est en ligne. Enfin, pour les ventes via instagram, j'active les notifications pour être au courant de chaque nouvelle vente susceptible de proposer des articles correspondant à mes recherches.
English
Indeed, a treasure is never heaven-sent ! And this is truer when you are looking for a specific item. First, you have to find the right seller. In fact, some preloved goods shops will focus on luxury items when other will sell vintage ones. Finally, some are less specific sellers and show a mix of everything. Still, the best idea is to have a wish list before initiating research. Why ? Well, to avoid one of the trap I will explain later in this post. Finally, to make everything easier, I always save my research of the particular pieces I want. Moreover, when possible, I create alerts to stay inform of new matching items online. Also, on the Gram, I usually activate every notification of future drops that are likely to contain the kind of clothed I want.
Vigilance
Français
Ensuite, il faut être vigilant quant à la provenance des pièces de seconde main. En effet, certains vendeurs malveillants peuvent proposer des contrefaçons. D'autres vendent plus cher une pièce de mauvaise qualité en la faisant passer pour une pièce vintage ou de marque. D'où la nécessité de bien choisir le vendeur chez qui tu te procure tes pièces. Toutefois, les sites spécialisés authentifient généralement les pièces fortement sujettes à la contrefaçon. Malgré tout, quand aucun service de la sorte n'est disponible et qu'il ne s'agit pas d'une boutique de confiance (je pense à Vinted), il faut absolument entrer en contact avec le vendeur et lui poser un maximum de questions en demandant des photos supplémentaires. En cas de doute, pas de doute n'achète pas !
English
Then, being careful is very important when it comes to the origin of the preloved items. Indeed, some malicious sellers won't hesitate to show fakes. Also, others will sell quality and cheap products for a higher price by making the buyer believe they are from a high standing brand or vintage. Indeed, that's why it is better to choose carefully the second hand seller. Also, some specialising platforms authenticate the goods that are most likely to be counterfeited. However, when there is no such assistance and when the shop is not trustfully (like Vinted for example), you absolutely need to reach the seller and ask as many questions as possible. Furthermore, do not hesitate to insist and ask more pictures of the item you want. Finally, when in doubt, there is no doubt ! So, you should not buy the preloved good.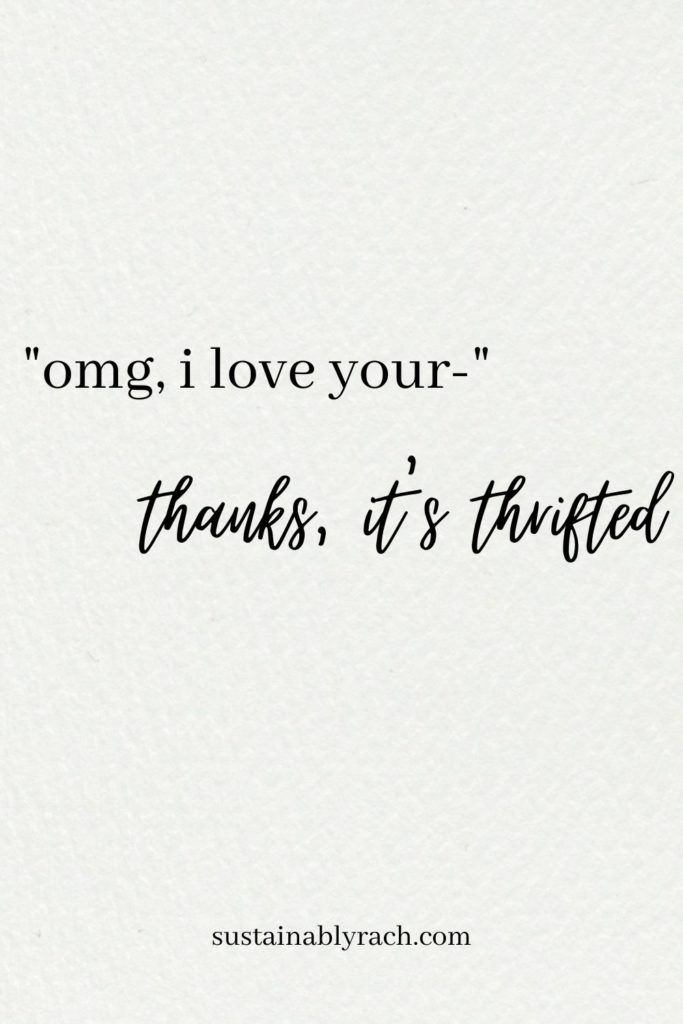 Négociation
Français
En effet, le prix des articles de seconde main peut être négociable. Bien évidemment, ceci est plutôt faux si tu achètes ton bien dans une boutique spécialisée. En effet, il faut se rappeler du travail fourni par le revendeur. En résumé, celui-ci va faire un travail de chine. Puis, une fois l'article trouvé il va devoir l'estimer, le laver, le remettre en état si nécessaire, le prendre en photos pour une boutique en ligne, gérer son entreprise, etc. Néanmoins, je pense à la négociation dans le cadre de dépôts-ventes en ligne. En effet, lorsque tu as à faire à un particulier, des fonctionnalités de négociations sont souvent mises à ta disposition. Toutefois, cette négociation a d'autant plus de chances d'aboutir lorsque tu apparais comme quelqu'un de sympathique. Donc, je te conseille de poser au vendeur de nombreuses questions et d'engager un dialogue courtois. Finalement, ceci permettra d'introduire la question du prix de manière moins frontale.
English
Indeed, sometimes, a price negotiation can happen. However, this is a total non sense when you are buying stuff in a second hand shop. In fact, it is easily explainable by the work and the time invested by the preloved goods seller. To sum up, this later have an intense thrifting work before being able to show us items. Then, when found, the products have to be washed, estimated, fixed up, pictures are taken when it is an online business, the company needs to pay some fees, and so on. Still, on the online second-hand stores, negotiations exist. In fact, when it is a private seller you are speaking to, I warmly recommend to use the negotiation functionality. Furthermore, this negotiation is most likely to end in your favour if you are friendly to the seller. That's why I recommend you to ask questions and start a polite conversation to be able to finally introduce the price question in a less brutal way.
Avantages / Benefits
Français
D'abord, l'achat de pièces de seconde main permet d'éviter la surconsommation et le gaspillage de la mode. D'ailleurs, je rappelle qu'en un an, nous ne portons en moyenne que 32% de notre garde robe. Pourtant 100 milliards de vêtements sont produits tous les ans dans le monde entier. Aussi, cela engendre 4 milliards de tonnes de déchets vestimentaires par an, seulement en Europe ! De plus, au-delà de ces importantes considérations écologiques, la seconde main permet l'acquisition de biens uniques. En effet, avec ce mode de consommation, il est possible de trouver des vêtements et accessoires vintage, certains en rupture de stock et d'autres d'anciennes collections. Enfin, le marché de seconde main est un moyen de faire des économies puisque tu peux t'y procurer des produits à un prix moins importants que des biens neufs d'une moins bonne qualité. En résumé, la seconde main permet d'être tendance avec un meilleur rapport qualité-prix et tout en faisant un geste pour la planète.
English
First of all, buying second hand products is a huge benefit for the planet health as it avoids the fashion over consumption and the garments wastes. Still, friendly reminder here : in one year, we are using only 32% of our wardrobe. Yet, 100 billions of clothes are manufactured every year in the world. At last, it leads to the production of 4 billions of metric ton of wasted each year, only in Europe ! Furthermore, buying preloved goods is also a way to find unique goods. Indeed, on the second hand market, you are able to find vintage items. Also some out of stock garments and some products from the previous seasons can easily be found preloved. Finally, this preloved market is a way to save money as the goods are sold for a smaller price than brand new ones of a cheaper quality. To sum up, buying preloved fashion is a good way to be on trend with a better price-quality ratio. Moreover, everything while taking care of the Planet.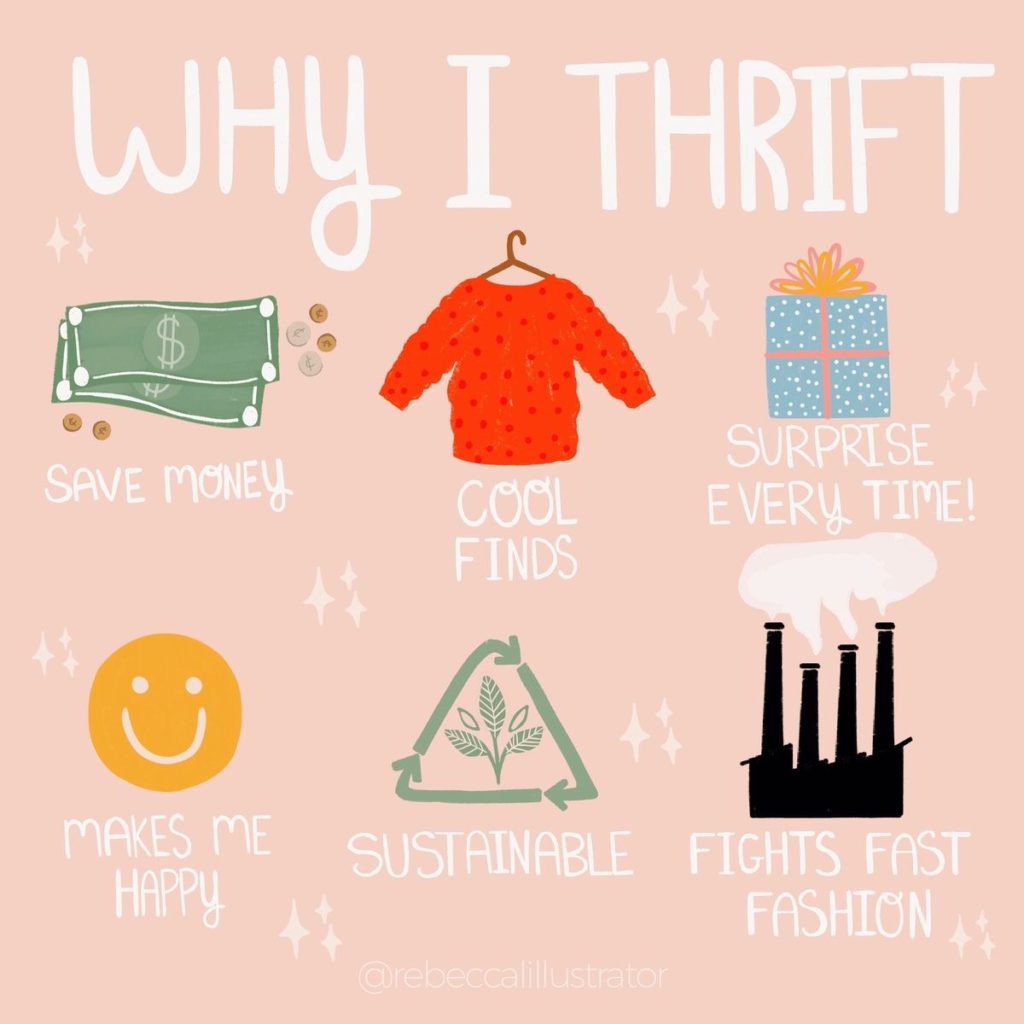 Inconvénients / Disadvantages
Français
En réalité, je pense que le principal inconvénient du marché de seconde main reste le risque d'achats compulsifs. En effet, en étant toujours à l'affût de bonnes affaires, plus de temps est passé sur les plateformes. Du coup, il peut devenir difficile de resister à certaines tentation de seconde main. Avec ce système, nous sommes amenés à comparer constamment les prix d'occasion au prix du neuf. Dès lors, cela peut donner le sentiment de devoir acheter la bonne affaire avant qu'elle ne disparaisse. Du coup, je conseillerais de faire une wish list précise des biens de seconde main recherchés pour éviter d'acheter plus que nécessaire. Ensuite, l'autre inconvenient résiderait dans les difficultés de retour des articles qui ne conviennent pas. Ceci que ce soit à cause d'un doute quant à l'authenticité ou parce que la taille ou l'état suggéré au départ ne correspondent pas. En fait, il est rare que le retour soit gratuit (sauf erreur manifeste), ce qui peut constituer un frein à l'achat.
English
Finally, in my point of view, the main disadvantage of buying preloved fashion is the increase of impulse buy risks. Indeed, when you are always looking for the best second hand deals you are spending time on the online shops. So, it can make it difficult to resist. Because of the constant comparison mais between the preloved goods prices with their prices when sold brand new, we cannot avoid to think it would be a shame to let the good deal go. Then, the best way to be as reasonable as possible is to have a wish list of the items we really need to find on the preloved market. Also, an other disadvantage of the second hand system could be the return policy in most cases. In fact, it is usual of not being able to return a preloved product while we have strong doubts about its authenticity or if it does not fit.
Shops préférés (avec liens) / Favorite shops (with links)
Archive closet : www.archive-closet.com / @archivecloset_
Babetchka Vintage : babetchkavintage.fr / @babetchka_vintage
Closet Genève : closetgeneve.ch / @clst.geneve
Fansie friperie : fansie-friperie.com / @fansiefriperie
Imparfaite Paris : imparfaiteparis.com / @imparfaiteparis
Jeannette shop : jeanette-shop / @jeannette.shop
Joli closet : jolicloset.com / @joli_closet
Le dépôt luxe : ledepotluxe.com / @le_depotluxe
Milochka vintage : milochkavintage.com / @milochkavintage
My wardrobe mistakes : mywardrobemistakes.com / @mywardrobemistakes
Nolirose shop : @nolirose.shop
Personal seller Paris : personalsellerparis.com / @personalsellerparis
Phénomène rare : @phenomenerare
Plaisir palace : plaisirpalace.fr / @plaisirpalace
Reyaume : reyaume.com / @reyaume_
Takk Paris : takk-eshop.com / @takkparis
The disco closet : thediscocloset.com / @thediscocloset
Valois Vintage : valoisvintage-paris.com / @valoisvintageparis
Vestiaire collective : vestiairecollective.com / @vestiaireco
Vide dressing : videdressing.com / @videdressing
Mon IGTV sur l'achat de seconde main : @marieliiily