Je crois que le concept de la wishlist responsable pour cet été t'as bien plu p'tit pote (article toujours disponible ICI). Alors je remets ça pour la rentrée 2021 ! En plus, ce fut fort utile, car quand je regarde mes achats de cet été, ils correspondaient exclusivement à des choses qui se trouvaient dans cette liste d'été ! Oui, je suis un peu en train de m'auto-congratuler ! Mais surtout de te dire que finalement ça fonctionne un peu pour réduire ses achats. Du coup, cette fois-ci j'essaie de la faire encore plus petite pour acheter encore mois ! Un top 5 ou un top 3 ? C'est parti !
English
In fact, I believe you really liked this concept with my sustainable summer wishlist post (HERE) ! That's why I am doing the same for this 2021 back to school season ! Moreover, it was so useful because, as I look back to my summer purchases, they are only items from this summer wishlist. Of course, I am congratulating myself here ! But, finally, it means that making wishlist is quite a good idea to reduce what we are buying ! Indeed, I am trying again with a smaller wishlist this time to make even less purchases ! A top 5 or a top 3 ?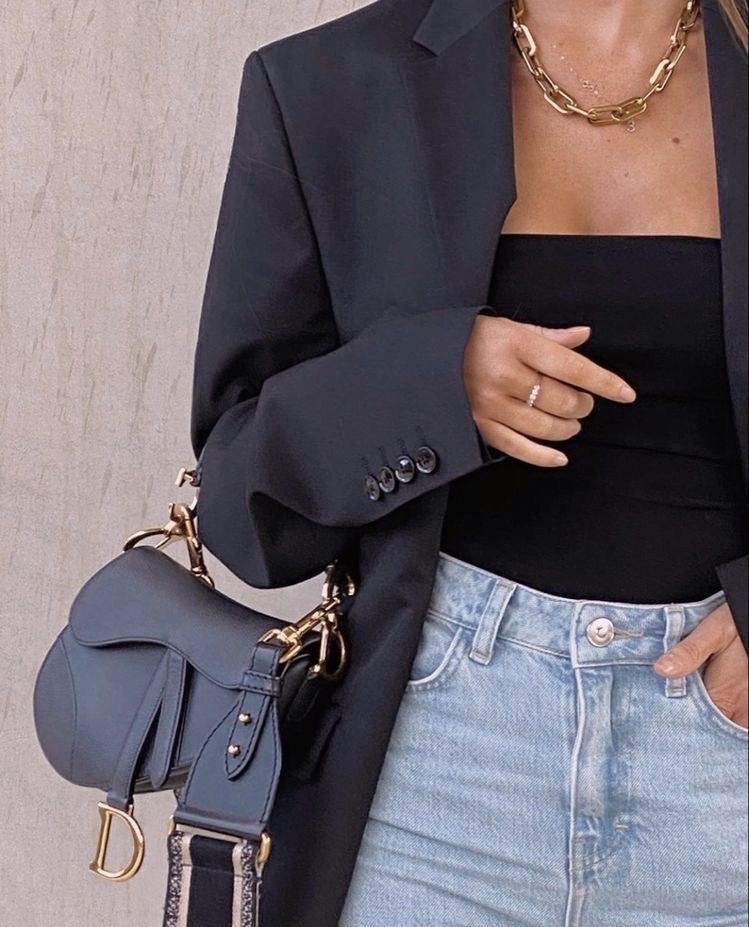 Le sac Réuni / The Réuni bag
Français
Écoute, je trouve que ça fait un petit moment que je n'ai pas parlé de Réuni, non ? Du coup, c'est le moment parce que le 7 septembre, la première édition du sac de la marque est lancée. Il s'agira du Crossbody proposé en précommande et en édition limitée. Aussi, j'ai eu la chance de le voir en avant-première lors du pop-up Réuni chez Centre Commerciale et comment je peux dire qu'il est juste canon ! A ce moment là, j'ai vu différents coloris de ce sac : le très tendance vert amande, le noir, le marron chocolat, le crème et le cognac. Maintenant, sur la page d'accueil du site de la marque, je constate une autre couleur : le rouge. Toutefois, même si j'ai clairement craqué pour le vert amande, j'ai déjà un sac de la marque Amélie Pichard dans une couleur proche. Du coup, je pense clairement au sac dans la couleur chocolat ! Je n'ai absolument pas de sac de cette couleur alors que c'est un intemporel d'une telle élégance ! Sinon, concernant le format du sac, il est rectangulaire avec une taille qui s'adapte à tous les gabarits et permettant un usage quotidien ! Le plus ? Sa bandoulière permet de le porter non seulement en crossbody, mais aussi à l'épaule !
English
Listen, it has been a while since I have not talked about Réuni, so now is the perfect time ! In fact, soon, the first edition of their Crossbody bag will be launched. On the 7st, September, we will be able to preorder it but only in limited edition ! Moreover, I have seen it in the flesh and it is truly amazing ! When it was showed during the Réuni pop-up at Centre Commercial few colours were announced : trendy almond green, black, chocolate brown, cream and cognac. Still, even if I truly had a crush on the almond green one, I choose to be wise as I already have an Amélie Pichard bag in the same tones ! Actually, I feel like the chocolate brown is the perfect timeless colour and it is also so elegant ! Also, about the bag and its use : it is the perfect rectangular shape with a great size for a daily use. The icing on the cake ? Indeed, its strap allows us to wear it as a crossbody but it also be shorten to wear on our shoulder !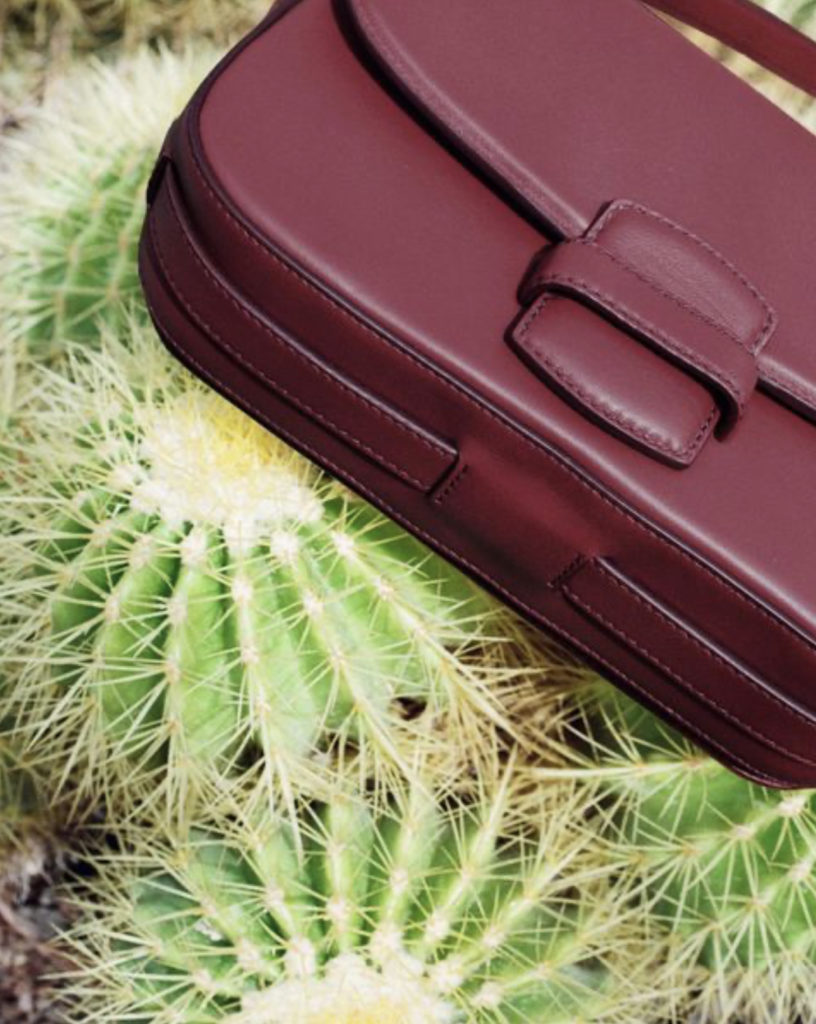 Monolith Chelsea boots de Prada / Prada Monolith Chelsea boots
Français
Je sais, peut-être que tu en as marre de voir ces chaussures depuis trois ans ! Mais, justement, ça fait trois ans qu'elles sont là et, cette année, c'est reparti pour les bottes et bottines à talons imposants / plateformes ! Qui l'aurait cru ? Bref, je sais aussi que j'ai des dupes de ces chaussures que j'ai trouvé sur Vinted. Toutefois, je les trouve un peu trop grandes et puis, ce n'est pas le même charme (argh). Du coup, je me lance à la recherche de Chelsea boots Prada du modèle Monolith sur le marché de seconde main. Seule condition : un prix raisonnable ! Du coup, si tu as des tuyaux n'hésites pas à me le dire !
English
Well, I know you may be done with these shoes sawn since three years ! But, three years and they are still here, I mean… It definitely makes me say that it is time to give them a shot elsewhere than only in my imagination since the first day I saw them ! Nonetheless, I also know I already own a dupe of these found on Vinted ! But I feel like they are to big and that is not the same shape… So here I am looking for a Prada Chelsea boots pair of the Monolith design on the preloved market ! The only condition : a reasonable price ! In fact, if you have some leads, do not hesitate to tell me !
Un pantalon moulant et fendu / Skin tight and split pants
Français
En 2019, j'ai trouvé un pantalon imprimé serpent de la marque Anine Bing sur Vestiaire collective. Il est juste trop beau : moulant, avec des fentes sur le côté et confortable. Tu vas me dire : « ok et c'est quoi le rapport ? ». Et bien le rapport c'est que j'aimerais parfois éprouver la même sensation de confort et de fesses de l'espace dans un pantalon un peu plus… discret. Comme un pantalon noir, par exemple ! Quelque chose que je mettrais sans réfléchir, tout en sachant que je serai quand même super canon, au moins de dos (haha) ! En plus, cet achat ne sera pas vain, puisque qu'il tend à être confortable et plutôt basique, donc je pourrai le mettre super longtemps !
English
During 2019, I bought snake printed pants from Anine Bing on Vestiaire collective. In fact, it is truly amazing : skintight, with splits on the side and confortable. But, you are surely telling to yourself "why the heck is she saying that ?". Indeed, I am talking about these pants because I would like to own the same kind of garment, but in a more understated version. For example, black pants ! It would be a colour I could wear without thinking about my outfit for hours, still being so hot, at least from behind (haha) ! Moreover, if I purchase these kind of pants it would be so useful as it is truly a comfortable basic I would wear for a while !
Des tangas menstruels Malucette / Malucette tanga for menstruation
Français
Malucette est une marque qui propose les premiers tangas menstruels. Ceux-ci vont du plus petit flux au plus grand ! Ils sont fabriqués à partir de tissus, fils et élastiques acheté à Paris et ils sont assemblés à Troyes. Aussi, en plus d'être made in France, ils sont composés de coton bio, d'une membrane étanche et de fibre de bambou ; le tout sans perturbateurs endocriniens et sans particules d'argent ! Du coup, face à cette coupe trop canon, j'ai super envie de tester la marque ! En plus, tu le sais, j'adore tester les nouvelles marques qui proposent des sous-vêtements, surtout quand ceux-ci ont pour ambitions de protéger l'environnement, notre confort et notre sens du style !
English
Malucette is a brand designing tangas made for menstruations. In fact, yes they are tangas, but they are made for every flows : from the lightest to the biggest. Moreover, they are manufactured with fabrics bought in Paris and gathered in Troyes. Actually, Malucette chose to make the tangas with organic coton – in addition of the bamboo fibres and the waterproof membrane. So, you can easily understand that I would like to give a go to these cute tangas as I am fond of testing underwear and it is truer when their main ambitions are to protect the environment, our comfort and our sense of style!
L'ensemble Tony de Patine / Patine Tony set
Français
Si tu as bien suivi, je n'ai pas acheté le short en jean Brenda de Patine, ni même un seul tee-shirt de la marque d'ailleurs… J'ai du faire des choix ! Néanmoins, ces deux produits sont toujours dans un coin de ma tête, alors même que la marque sort en précommande une nouvelle édition de leur chemise Tony. En plus d'être déclinées dans une superbe teinte marshmallow rose, les chemises sont accompagnées de caleçons assortis… J'adore, je craque, je rêve de cet ensemble en teinte marshmallow ! Pourquoi ? D'abord, précommander un tel ensemble me garantirait de posséder une superbe chemise dans une teinte qui m'est destinée (carrément). Aussi, ce caleçon à la maison… Je m'y vois déjà ! Après, il s'avère que le caleçon à l'extérieur est aussi une grosse tendance de la prochaine saison. Mais bon, je ne me vois pas trop sortir comme ça pour tout te dire !
English
If you are a great follower here, you should have guess I did not buy the Brenda shorts or any Patine tee-shit listed on my summer wishlist… In fact, choices were made ! Still, these two products are here in a corner of my mind ! Nonetheless, the brand launched the preorders of a new version of their Tony shirt ! Actually, as it is available in a gorgeous marshmallow pink, it is also accompanied with cute boxers shorts… I love it, I am found of it, I want it ! Why ? Firstly, preordering such a set would allow me to have such a basic piece – the shirt – in a couleur literally made for me. Then, the boxer shorts, home… I am already seeing myself in ! Finally, you should know wearing boxer shorts outside is an upcoming trend for this autumn ! In fact, I cannot see myself adopting this trend but you know…
En résumé / To sum up
Français
Bon, cette liste est plus courte que la wish list responsable de cet été ! Toutefois, les articles que j'ai choisi sont en moyenne plus chers. Le plus cher restant la paire de boots Prada ! Du coup, de nouveau si je devais conserver un ultime top trois des priorités pour cette liste de rentrée, je choisirais sans aucun doute les boots Prada de seconde main, le sac Réuni et les tangas menstruels Malucette ! J'espère que je trouverai ces boots à un bon prix ! L'affaire est donc à suivre dans les prochains posts concernant mes achats mensuels ! Et toi ? Partage-moi ta wish list de rentrée en commentaires !
English
Well, it is true that this back to school sustainable wishlist is shorter than the summer one ! Still, items listed here are on average more expensive… The more expensive one being the Prada boots ! In fact, if I should choose only a top three of absolutely required items I would keep the Prada boots on the preloved market, the Réuni Crossbody and the Malucette tangas for menstruation. I really hope I will find the boots for a good price ! Then, watch this space owing to the next posts about my monthly purchases ! What about you ? You can share your own wishlist in the comments section !
Mon Instagram : @marieliiily
Ma chaîne YouTube : Marieliiily