C'est le moment de faire une pause self care ! Ensemble, nous avions prévu de faire des pauses gourmandes sur ce blog. Mais, le Covid ayant entrainé la fermeture des restaurants, je trouve bizarre de parler de tous ces endroits géniaux dans lesquels nous ne pouvons plus nous rendre. Toutefois, si ton avis diverge du mien tu peux toujours me le dire en commentaires. Néanmoins, assez de digression : revenons à nos moutons ! A côté de la mode responsable, je trouve qu'il est intéressant de parler d'autres sujets. Vraisemblablement tu le penses aussi, puisque dans le sondage fait sur mon Instagram, tu étais pour cette article beauté ! Alors, pour la première de cette rubrique, abordons le sujet des compléments alimentaires. Après une courte définition, je vous donnerai mon avis sur les marques de compléments que j'ai déjà testées.
It is time for us to make a self-care pause. Together, we planned to make foodie pauses. Unfortunately, Covid forces restaurants to be closed. Then, I think it would be weird to talk about these amazing places without being able to visit them. If you do not agree with me you can give your mind in the comments section ! Still, enough digression : let's go back to business ! I thought little pauses without talking about sustainable fashion would be great and induce dynamism on the page. Apparently you agree as you mostly said yes to a beauty pause during a poll made on the Gram. So, for the first self-care pause, let's talk food supplements ! After a short definition, I will give you my mind about the ones I already tried.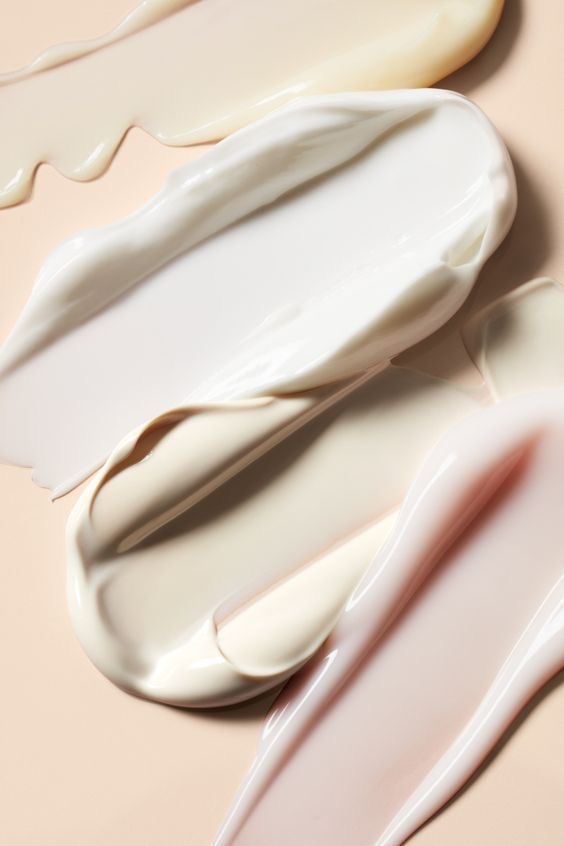 Les compléments alimentaires qésako / Food supplements ?
Définition / Definition
Tout d'abord, pour mieux encadrer cette article, commençons par définir le complément alimentaire. De manière officielle, les compléments sont définis comme « des denrées alimentaires dont le but est de compléter un régime alimentaire normal et qui constituent une source concentrée de nutriments ou d'autres substances ayant un effet nutritionnel ou physiologique ». De plus, il ne s'agit en aucun cas de médicaments et ne peuvent donc pas être utilisés pour prévenir ou traiter une quelconque maladie. Au moment de leur choix, il est également nécessaire et obligatoire de consulter leurs effets. En effet, il faut s'assurer qu'ils n'interagissent pas négativement avec un traitement médical en cours en risquant sont annihilation.
First, let's give a proper definition for the food supplements in order to be clear in this post. Officially, food supplements are defined as "foodstuffs the purpose of which is to supplement the normal diet and which are concentrated sources of nutrients or other substances with a nutritional or physiological effect, alone or in combination […]". Moreover, they are not medecine and, therefor, they cannot prevent or cure any disease. Then, when chosen, food supplements effects must be token into account. Indeed, we must be sure their side effects won't interact with any pending cure in order to not undo its effects.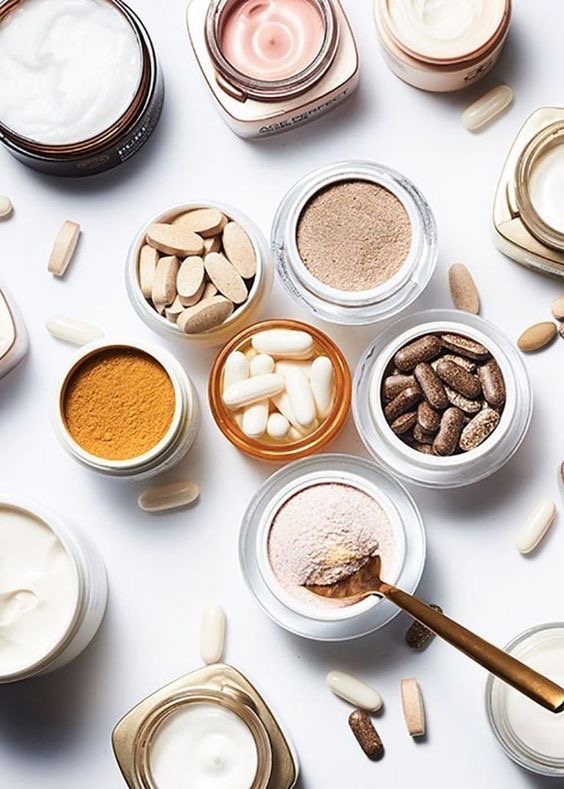 Les différents compléments alimentaires / Different uses
Il faut savoir que, depuis quelques temps, la consommation de compléments alimentaires s'est nettement normalisée. En effet, de nos jours, il s'agit d'une aide supplémentaire pour prendre soin de sa peau, de ses ongles et cheveux, de sa ligne ou de son système digestif, par exemple. En fait, je crois que dans une perception encore récente, le complément alimentaire se limitait aux vitamines prises pour améliorer le tonus et le système immunitaire ou la levure de bière préconisée pour la pousse des cheveux et ongles. Ou alors, il y avait aussi tous les compléments minceur et même le charbon pour une meilleure digestion. Au-delà, j'ai l'impression que la prise de compléments alimentaires dans le but de les intégrer à une routine beauté est toute récente.
First of all, I feel like food supplements consumption has hugely increased during the last year. Indeed, nowadays, it is seen as an extra help to make hair and nails grow, use it as skincare, be careful with the weight or regulate the digestive system, for example. While, in my mind, the time when food supplements were only vitamines to fight the cold or the fatigue, maybe some to make the hair and nails grow and some to fight digestive problems, is not that far. Anyhow, I really feel like the time when food supplements are considered as an additional product in the skincare routine is very fresh.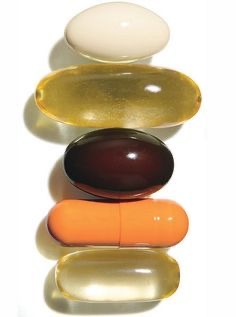 Mon expérience / My personal experience
Pour ma part, j'ai commencé à utiliser des compléments alimentaires lors du premier confinement. Et oui, il semble qu'il s'agisse d'un moment charnière pour beaucoup de choses ! Au départ, je n'étais pas du tout attirée par ce genre de produits. Ceci jusqu'à la découverte de la marque Aime skincare. Pour cette marque, le complément est réellement une étape à part entière de la routine soin. Depuis, je me suis intéressée de plus en plus à ce monde florissant. Dès lors, j'ai décidé d'en tester plusieurs, de différentes marques pour différentes utilités. C'est donc tous ces tests et leurs résultats que je tiens à partager avec toi afin que tu choisisse au mieux celui que tu veux intégrer à ta routine si tu te poses la question.
As for me, I started using food supplements during the first French lockdown. Yes, it really seems like a pivotal date for a lot of things. At start, I was not attracted by these kind of products at all. Then, I discovered a brand : Aime skincare. Indeed, with this brand, food supplements are a step of the skincare or self-care routine in their own rights. Ever since, I am interested in this flourishing business. That is why I have tried a lot of food supplements from different brands and with different uses. So, that is why I am writing this post : to share the results of my tests with you. Then, you will be able to choose the best one for you, if you were hesitating of course.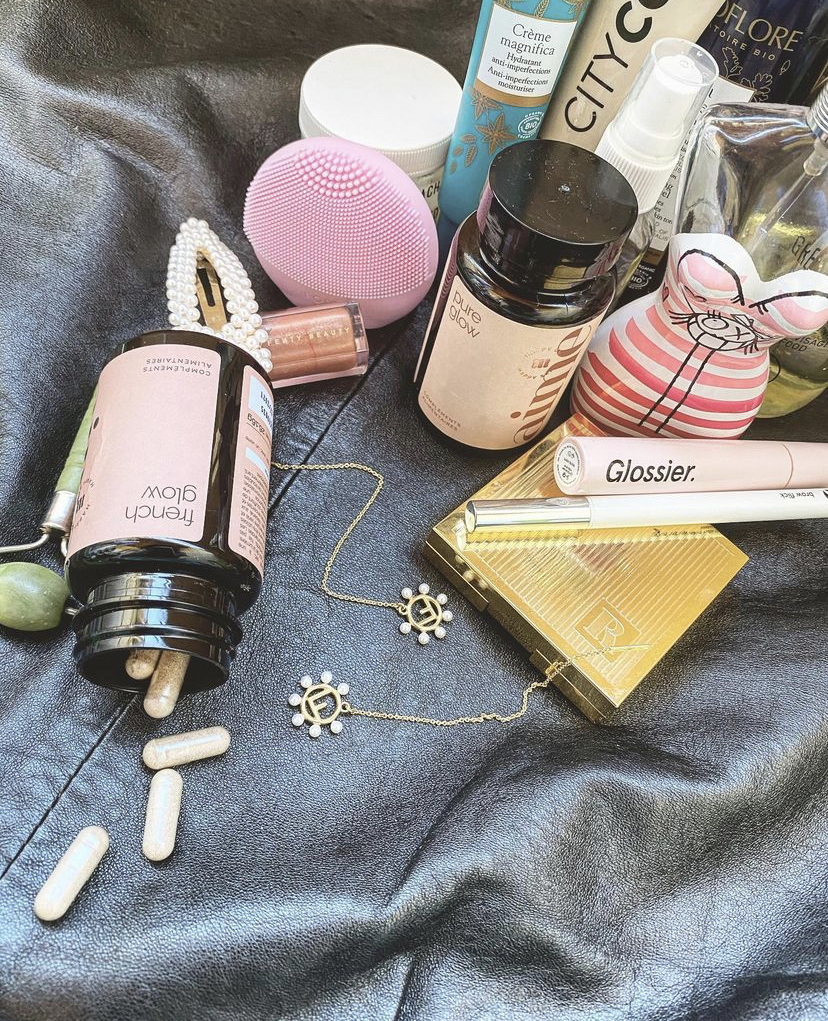 Mes tests et avis / Tests and opinion
French glow & Pure glow
Depuis mars 2020, j'utilise ces formules. Dès lors, si le French glow est conçu pour les peaux normales à sèches afin de les hydrater de l'intérieur, le Pure glow est fait pour les peaux mixtes à grasses sujettes aux imperfections. De plus, il permet de rééquilibrer l'intestin grâce aux probiotiques qu'il contient. Toutefois, avec ce dernier, une phase de détox est à prévoir pour que la peau se rééquilibre. Pour ma part, je n'ai pas une peau sujette à l'acné mais, au niveau des intestins, l'efficacité du Pure glow est là. De plus, mes rougeurs et sécheresses hivernales ne font plus leur apparition. Il est vrai que ma peau est plus lumineuse depuis le début de la cure, même sans maquillage. En réalité, les bienfaits ventés dans les descriptions des produits sont vérifiés à 100% chez moi. Pour chaque formule il faut prendre deux gélules par jour ; les gélules n'ayant aucun goût.
I have subscribed to these two formulas since march 2020. Firstly, the French glow has been imagined for dry to normal skin to hydrate it from within. As for the Pure glow, it is made for mixte to oily skin, even with blemishes. Moreover, it restores balance in the intestines and there is a detox phase until the skin find its balance again. As for me, my skin does not really have heavy blemishes, but I have huge digestive problems. Then, the Pure glow effects are real. Furthermore, I usually have dryness and redness during winters, but since the beginning of the treatment they have not appeared. In fact, I can see a huge glow difference, even without make up. I feel like the selling arguments on the website have been 100% verified during my own experience.
Body elixir
Conçu pour lutter contre la sensation de jambes lourdes et la rétention d'eau. En effet, il s'agit d'un complément favorisant la détox du foie et des reins afin de décharger la peau de toutes les impuretés qui pourraient apparaître en cas de surcharge de déchets dans l'organisme. En fait, il est conseillé de faire une cure d'un mois à renouveler quand le besoin s'en fait sentir. Au final, avec un goût agréable pour un produit drainant, je trouve ce produit très efficace en été. Les jambes sont effectivement moins lourdes et je trouve que mes pieds ont moins gonflé le temps de ma cure.
Made to avoid heavy legs and water retention, it allows the liver and the kidneys to detox. In fact, if these two organs are unloaded of the waste in the organism, it allows the skin to be healthier. Furthermore, a one month cure is recommended. Finally, if the taste is pleasant, the efficiency of this supplement is real. My legs have been lighter and my feet have not swollen as usual during summer. In fact, I think it is great to take it during the hot seasons.
Cette cure est vendue comme permettant de rétablir l'équilibre hormonal et nerveux afin d'éviter le stockage abdominal des graisses. De plus, elle est composée de trois types de gélules différentes, ce qui fait au total six gélules par jour à ingérer. En fait, si j'étais sceptique en commençant cette cure, j'ai tenu à lui donner sa chance en la prenant durant deux mois. En effet, c'est le temps conseillé afin que l'organisme assimile complètements les composants. De la sorte, ils peuvent agir efficacement. Finalement, je me suis rendue compte que mon ventre était effectivement plus plat pendant la cure. Du coup, je suis en train de la recommencer et effectivement, mon appétit est régulé. Quant au stress, par contre pas d'effet visible et flagrant. Donc, je constate une efficacité ciblée sur le dégonflement abdominal.
To sum up, this product is made to reduce stress in order to avoid abdominal stock. There are three different tabs to take, two of each every day. In fact, I really was dubious as I started it, but I decided to use it during two months long. Indeed, it is the time needed for the components to be integrate by the body and then be fully efficient. Finally, stopping the cure made me realised how my belly had deflate during it. That's why I have decided to start it again and it is true that there is a regulation of my appetite. Still, I do not feel any difference on my stress. But, it is hugely efficient for swollen bellies.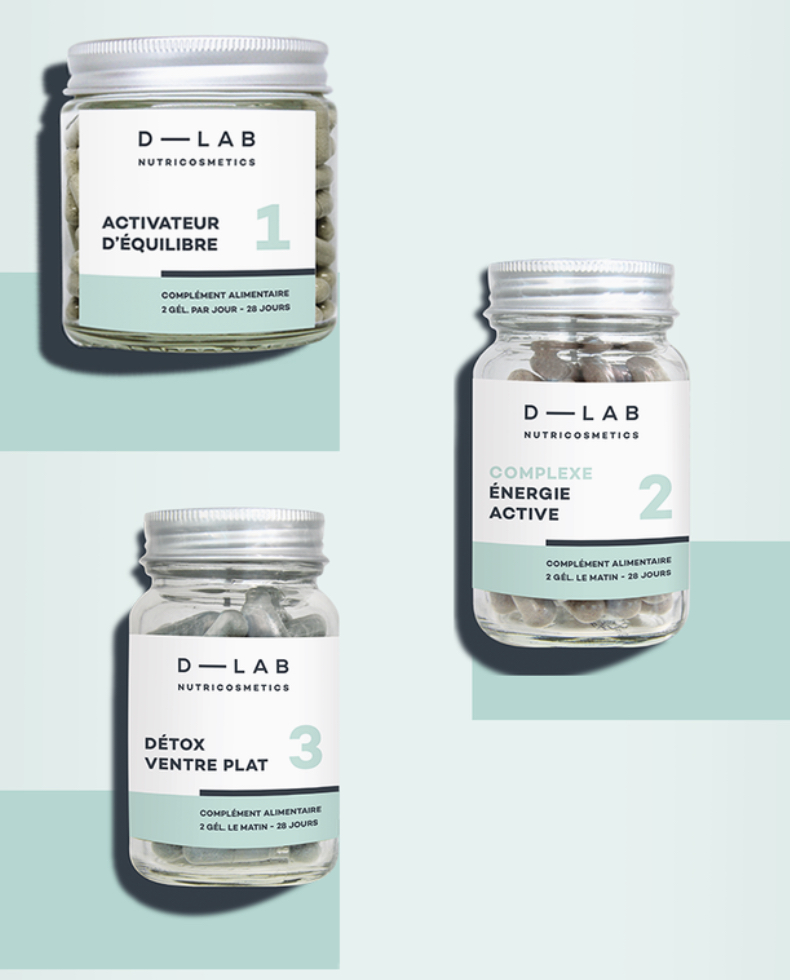 Good silm & Good burn
Si le Good slim est vendu comme permettant la perte de poids et la réduction de la rétention d'eau et de la cellulite, le Good burn favorise la combustion des graisses. De plus, il s'agit dans les deux cas de gummies : des bonbons. La posologie est de deux gummies par jour pour chaque cure. De nouveau, dans un souci d'assimilation par l'organisme pour une efficacité maximale, j'ai pris ces cures deux mois durants. D'abord, il faut savoir que la solution des gummies en mise en avant pour les personnes ayant du mal avec les gélules. Malheureusement, n'étant pas une grande fan des bonbons gélifiés, ça a été une épreuve de prendre deux de ces compléments chaque matin, que ce soit à cause de leur goût ou de leur teneur élevée en sucre. Au final, je n'ai constaté aucune amélioration, ce qui me fait douter de leur efficacité.
In fact, Good slim is sold as a food supplement made to loose weight and reduce fluid retention and cellulite. As for Good burn, it is supposed to help with the fat burning. Then, both are gummies to help people who do not like capsules to swallow it easily. So, I bought these during two months to be sure. In fact, I do not enjoy jelly candies so it was really hard for me to take two of each everyday. In one hand the taste was really heavy but still strange and, in the other hand, I felt it was to sugary. And, finally, I did not see any changes on me, even the smallest. To sum up, I am not really sure it is useful.
Cette cure est faite pour nourrir la peau de l'intérieur et la protéger des agressions extérieures. De plus, elle permet de sublimer le grain de peau, un peu comme le French glow de Aime skincare, pour une beauté au naturel. En réalité, je n'ai pris cette cure que pendant un mois en doublon du French glow qui semble avoir les mêmes aspirations. Néanmoins, j'ai rapidement trouvé ma peau plus nette et plus rebondie en prenant deux comprimés par jour. J'ai alors compris qu'elle était réellement efficace. En fait, pour des résultats durables il est conseillé de prendre cette cure trois mois durant, et franchement je pense que ça vaut largement le coup, vu les résultats sur un mois seulement.
In fact, this food supplement is made to hydrate the skin from within and to protect it. Moreover, it improves the skin texture in order to give us enough confidence to stop wearing make up. So, these properties are really close to the French glow from Aime skincare. In fact, I use this supplement only during a month and at the same time as this latest. Still, my skin really looked healthier and more glowy while I took two capsules of these each day during one month. As the brand says it is better to take it during three months in a row to have longer effects, true results seen during the first month show how efficient this product is.
En prenant une gélule par jour, la peau doit devenir plus nette et plus saine. Même si l'efficacité de cette formulation est réelle, en ayant commencé avec ces compléments, je constate que ceux que j'ai pris par la suite ont eu une action plus nette et visible. En effet, les imperfections sont diminuées avec ce produit, mais je trouve qu'il est tout de même moins efficace et moins poussé que le Pure glow de chez Aime skincare, par exemple. Toutefois, la posologie de celui-ci est plus légère et il ne contient pas de probiotiques, ce qui le rend suffisant pour les personnes qui n'ont pas de problèmes digestifs déteignant sur leur peau. Mais il faut savoir que, la plupart du temps, les problèmes de peau sont fortement liés aux problèmes de digestion.
With a capsule a day, the skin is supposed to look healthier. Then even if the efficiency of this product is real, I started with this food supplement before the other ones and I can now tell it less effective than them. Still, blemishes dicreased and the skin is healthier, but it is a bit less obvious than with the Pure glow for example. However, if you do not have digestive problems this food supplement is enough and lighter, as it does not include any probiotics. Anyhow, it is good to be aware that most of the skin problems are the consequence of digestive ones.
En résumé / To sum up
Au final, l'efficacité d'un complément alimentaire varie du tout au tout. Néanmoins, j'aurais plus facilement confiance dans les compléments alimentaires vantant des bienfaits sur la peau qu'en ceux qui promettent des améliorations sur le corps. Ainsi, l'efficacité des compléments alimentaires D-lab et de leur cure ventre plat est pour moi une réelle surprise. Quant aux compléments alimentaires sous forme de bonbons, je reste septique sur leur efficacité. D'autant plus qu'ils sont forcément sucrés. Ainsi, de tels compléments alimentaires avec des prétentions d'amincissement ou de detox me semblent être une totale aberration. En résumé, je crois qu'il faut se fier à la composition des compléments alimentaires. Il ne faut pas oublier non plus de les consommer dans le cadre d'un régime alimentaire adéquate. Mais, pour tester les compléments alimentaires sans grosse déception, mieux vaut commencer par des produits skincare, je crois. Et toi, que penses-tu des compléments alimentaires ?
Finally, I figured out that the food supplements' efficiency can be great to none. Still, I will trust a skincare food supplement more than the ones supposed to act on the weight and the body shape. That's why the D-Lab ones really are a great surprise when we focus on their results on my belly. Then talking about the gummies food supplements, I do not feel like they could ever work. Indeed, candies food supplements saying they will help you to lose fat or cellulite seems to be nonsense to me when while they contain sugar. To sum up, the best is to be careful with the food supplements' composition and to associate them to a good diet. But, if you want to try food supplements for the first time, I feel like the best is to start with skincare ones. What about you ? What's your opinion on food supplements?