Ensemble, nous avons déjà abordé le thème du surcyclage (ou « upcycling ») sur ce blog : ICI. Aujourd'hui, j'aimerais t'en parler de nouveau en te présentant la marque de bijoux Gigi-Antoinette. Si ce nom te dit quelque chose, c'est tout à fait normal puisque j'ai brièvement évoqué la marque dans plusieurs de nos articles « Ce que j'ai acheté » – par exemple, CELUI-CI ou CELUI-LÀ. Ainsi, comme tu l'auras compris, je suis tombée en amour avec cette marque et les créations proposées. Il serait ainsi égoïste de ne pas t'en parler plus en détails pour te la faire découvrir à ton tour p'tit pote non ?!
English
Together we already talked about upcycling on this blog : HERE. In fact, today, I would like to discuss about it again with you, more precisely by introducing the brand Gigi-Antoinette. Actually, if this name sounds familiar it is only because it was quoted in several "What I bought" posts – for example THIS ONE or THIS ONE. So I think you totally understood I fell in love with this brand and the designs showed. Indeed, it would be totally selfish not to introduced it to you in details, wouldn't it lovely ?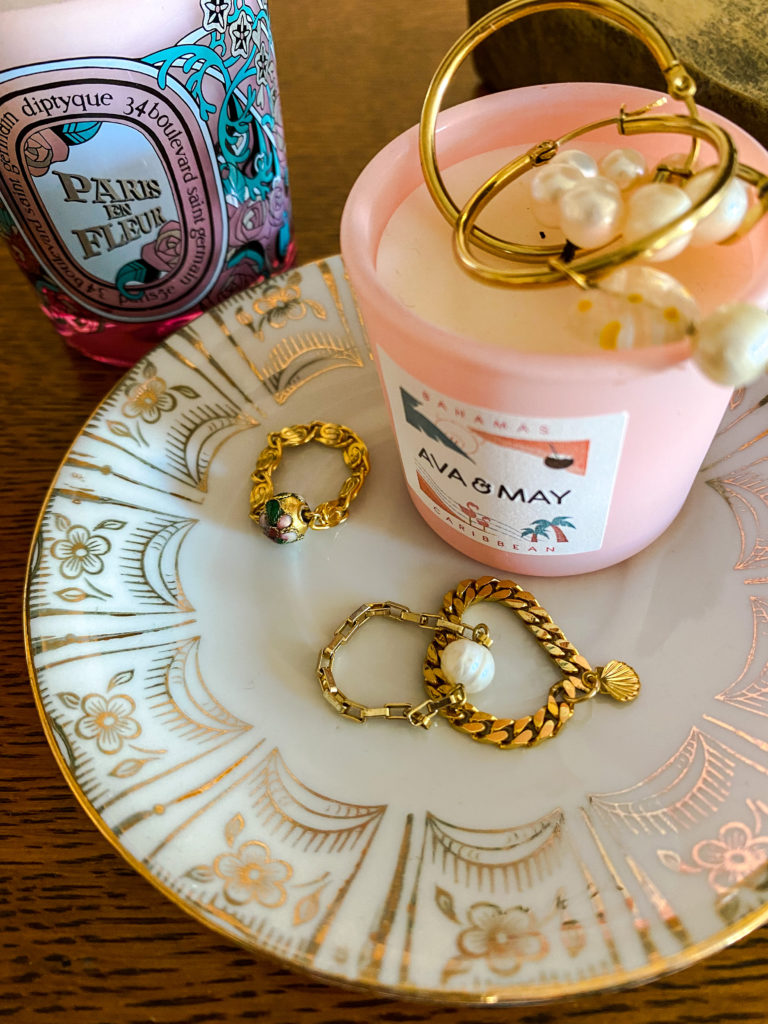 En quelques mots / Few words
Français
Gigi-Antoinette a été créée courant 2020 par Clara. Docteure en philosophie politique, elle a rapidement ressenti le besoin de créer une fois ses études terminées. Alors, elle décide de concilier sa conviction qu'il faut consommer autrement et les objets qu'elle designe en choisissant l'upcycling. En effet, il s'agit de cette méthode qui consiste à récupérer d'anciens matériaux et objets pour les transformer et les réhabiliter à une nouvelle vie plus longue, sous une autre forme.
English
PhD student in political philosophy, her need to design something with her hands urge Clara to creat Gigi-Antoinette during 2020. In fact, it appears as the perfect way to reconcile her belief in a more sustainable consumption and her need to design as she chose upcycling. Indeed, upcycling is a process consisting in finding old materials and objects and transforming them into something new and different for a longer life.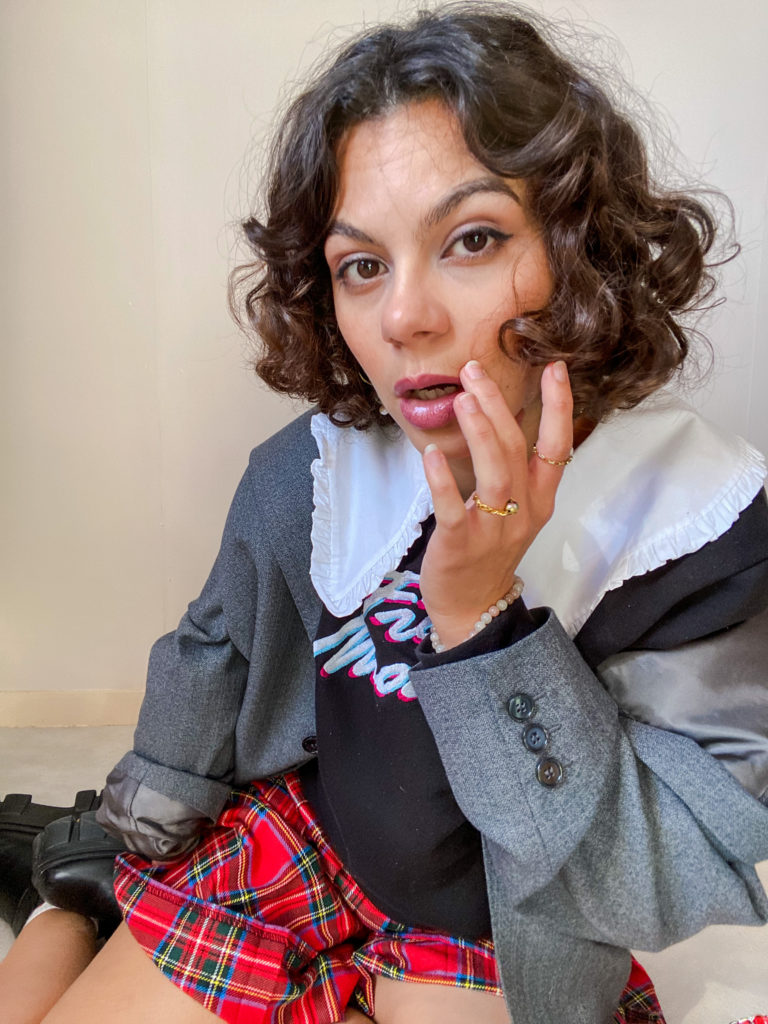 Une poésie responsable / A sustainable poetry
Français
Pour opérer à ce tour de magie vertueux, Clara revalorise des matériaux tels que des perles, des chaînes ou des médaillons. De la sorte, elle peut allier son ouvrage avec sa passion pour les brocantes et les friperies caritatives, où elle trouve les trésors nécessaires à ses créations. Parfois, il lui arrive de trouver de quoi faire des pépites upcyclées sur des sites de secondes main, ou même grâce à des dons faits par ses proches. Autant de matières sauvées de l'abandon et du gaspillage. Aussi, cela fait de ses designs des pièces uniques à l'inspiration baroque. En effet, en cas de coup de cœur, il ne faut pas trainer pour ne pas passer à côté d'un des trésors uniques et résilients de Gigi-Antoinette. Enfin, fascinée par Marie-Antoinette (cf le nom de sa marque), Clara – autodidacte – nous offre des morceaux d'une poésie tantôt florale, tantôt romantique, mais toujours responsable.
English
As a magical virtuous circle, pearls, chains and medallions are bargain-hunted by Clara before finding their final new shape as jewels. In fact, here is also a great way for Gigi-Antoinette's designer to kill two birds with one stone as she is fond of bric-a-brac trade and charitable thrift shops. Actually, sometimes she can find what she needs on second hand websites, or even owing to donations. In fact, as many ways to save materials from waste. Nonetheless, Clara designs are unique jewels with a strong baroque inspiration. Indeed, fascinated by Marie-Antoinette (as you can judge with the brand's name), Clara – a self-taught woman – is simply offering us parts of either a floral or a romantic poem, but always a sustainable one.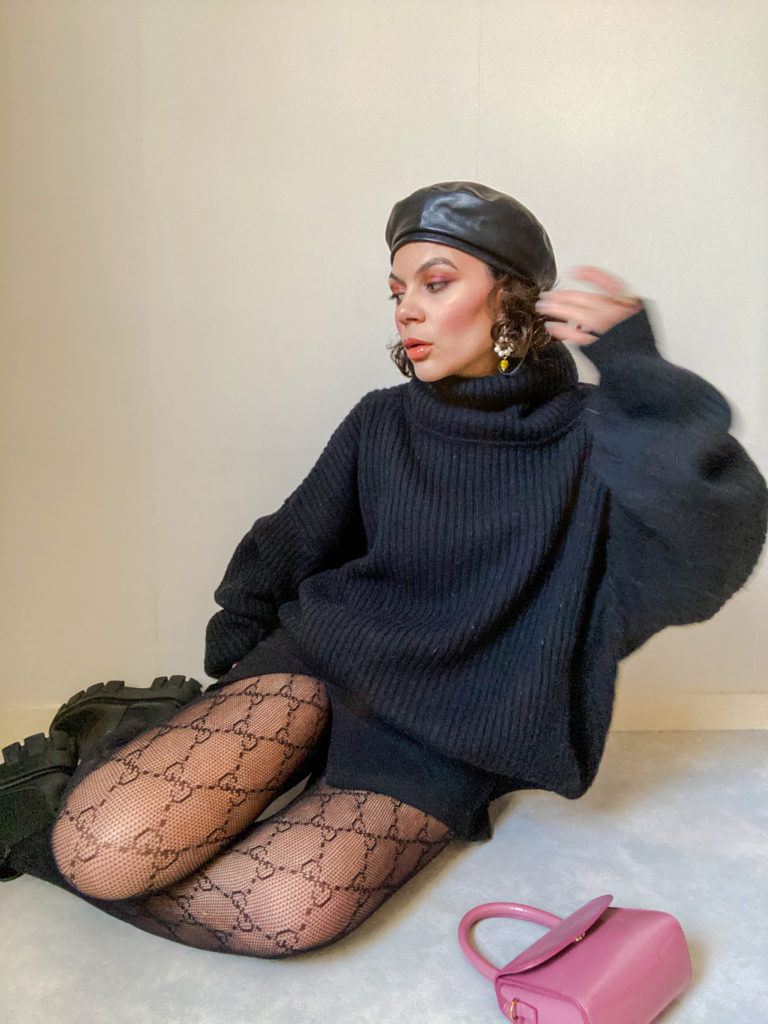 Douceur & volupté / gentleness & delight
Français
Des chaînes, des perles d'eau douce, des camées vintages, des médaillons, des perles en forme de fleurs et des couleurs douces… Voilà tout le romantisme contenu dans les créations Gigi-Antoinette. Avec le site internet de la marque ou sur sa page Instagram, Clara est facilement joignable et il est même possible de faire des commandes à la demande en lui envoyant un message. Boucles d'oreilles, bracelets, bagues, colliers et bientôt bougies, de 25 à 85€… Porter une création surcyclée de Clara, c'est se sentir comme un personnage d'une toile de John S. Sargent ou comme une Muse de Botticelli (t'es grave canon quoi). Pour ma part, je possède deux paires de boucles d'oreilles et trois bagues ajustées à la taille de mes doigts par Clara. Il s'agit des bijoux les plus portés de ma collection (si jamais tu n'avais toujours pas saisi) et le temps écoulé entre ma commande et sa réception était aussi court qu'un clignement d'œil !
English
Chains, freshwater pearls, vintage medallions, floral shaped pearls and soft colours… Here is how romantic Gigi-Antoinette jewels are. With the brand's website and its Instagram page, Clara can easily be reached and it is even possible to ask her for special orders by messaging her. Earrings, bracelets, rings, necklaces or soon candles, from 25€ to 85€, wearing something from Gigi-Antoinette is a way to feel like one of John S. Sargent painting's character or even like one of Botticelli Muse (ie you sparkling and beautiful). As for me, I own two earring pairs and three rings specially modified for my fingers size. In fact, they are nothing but the most worn jewels of my collection (if you did not guess yet) and I received them faster than the time spent for blinking after ordering them.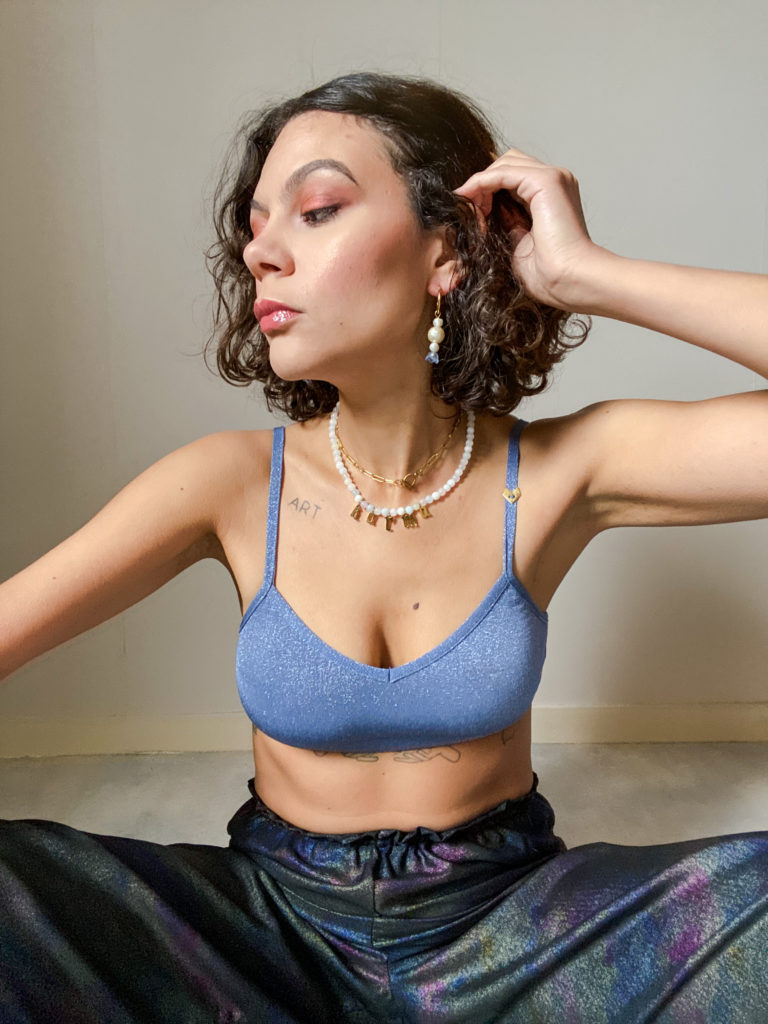 En résumé / To sum up
Français
J'espère qu'après cet article sur la marque Gigi-Antoinette, tu es toi aussi tombé.e sous le charme des créations uniques, poétiques et surcyclées que propose la douce Clara. Une façon de laisser transparaître un peu de romantisme, un apparat aussi beau que responsable, un bijoux Gigi-Antoinette est un trésor de délicatesse que tu personne ne peux regretter de posséder. Aussi, si tu souhaites faire entrer un peu de cette poésie dans ta vie (et ta garde-robe), Clara m'avait gentiment proposé un code promo à l'issue de ma première commande chez elle. Dès lors, pour avoir 10% de réduction sur tes achats chez Gigi-Antoinette, tu peux utiliser le code « MARIELILY10 ». N'hésites pas à me dire en commentaires si tu es prêt.e à craquer p'tit pote ! Il pourrait s'agir d'un super cadeau de noël (j'adore noël j'ai décidé qu'il était temps d'en parler).
English
Finally, I really hope this post about Gigi-Antoinette made you fall in love with the unique, lyrical and upcycled designs showed by the sweet Clara. They are nothing but a way to show some romanticism with a pomp as beautiful as sustainable. In fact, a Gigi-Antoinette jewel is a delicate treasure that no one can ever regret buying. Indeed, if you want to let some poetry enters your life, Clara kindly offers us a promo code when I made my first order. Then, you can get a 10% discount on your Gigi-Antoinette purchases with the code "MARIELILY10". Do not hesitate to tell me if you feel like getting something lovely ! It would be a great Christmas gift (I love Christmas so now is the time to start talking about it).
Ma page Instagram : @marieliiily
Ma page YouTube : Marieliiily
Site internet Gigi-Antoinette : gigiantoinette.com
Page Instagram : @gigi.antoinette