Par ici, nous parlons beaucoup de seconde main p'tit pote (premier article seconde main ICI)! Quoi de plus éco-responsable que d'acheter un vêtement ayant déjà eu un propriétaire ? Quel bonheur de lui donner une seconde vie plutôt que d'en produire un autre ? Pour te faire découvrir ce monde merveilleux, j'ai décidé de commencer une série qui te parle exclusivement de boutiques de seconde main, en mieux ! Mettons ensemble en lumière les shops vintage et de seconde main qui existent grâce à des personnes passionnées qui chinent, remettent en état et mettent en scène des merveilles qui méritent une vie plus longue. Pour débuter, je vais aujourd'hui te parler d'un shop vintage que j'ai découvert sur Instagram : Jeannette shop !
In fact, together we are used to talk about preloved items, right lovely (first post about preloved fashion HERE) ! What a sustainable way to buy fashion goods than this one ? Indeed, what's better than preferring an item that already had an owner ? What a joy to give it a second shot instead of manufacturing new ones ? Then, in order to let you discovered this enchanted world of the preloved market I would like to start a new column here. Indeed, this one would only be about second hand shops. Actually, in other words, I will introduce you passionate people who bargain-hunt, recondition and orchestrate incredible gems that deserve a longer life. So, to start with these posts, let me talk about Jeannette shop !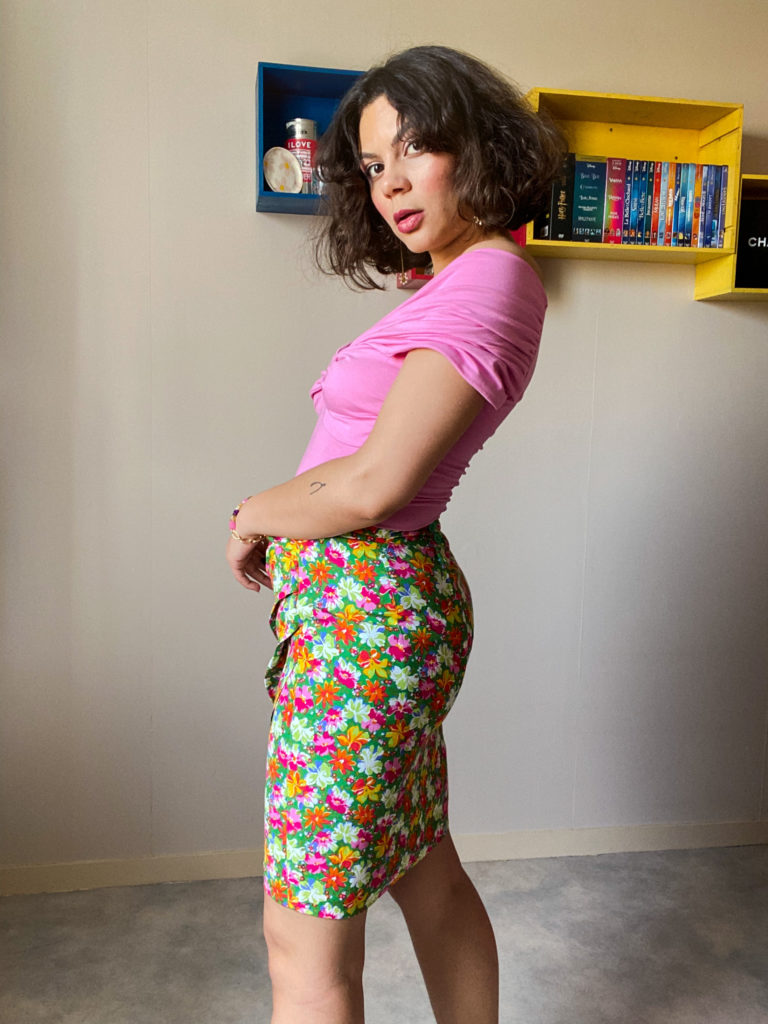 En quelques mots / Few words
Français
Jeannette shop, c'est la boutique créée par Joséphine. Nommée d'après la moitié du prénom de chacune de ses grands-mères, c'est d'abord une véritable passion qu'elle mène à côté de son activité principale. Puis, l'aventure prend vite plus d'ampleur. Du coup, ce sont des sélections régulières de pépites que nous propose Joséphine sur instagram ou sur le site internet de sa boutique.
English
Jeannette shop was created by Joséphine. In fact, named after her two grand-mothers' names, it was a passion besides her job at first. Then, she had such a success that regular selections are showed on Instagram and on her dedicated website.
Un travail assidu / A constant work
Français
Si, de notre côté, Jeannette shop se résume à une sélection de pièces présentée sur les pages de la boutique, il faut connaitre le point de vue plus réaliste. En effet, la travail de Joséphine est une activité dont la plus grosse partie semble souvent insoupçonnée que la partie immergée de l'iceberg qui a fait sombrer le Titanic ! Dans un premier temps, cette maman d'une mignonnerie met du cœur à l'ouvrage en cherchant les inspirations de ces prochaines chines. Après des journées à la recherche de pépites, Joséphine doit prendre soin de tous les trésors dénichés. En effet, en plus de les authentifier, elle doit leur donner un coup d'éclat et les remettre en l'état quand c'est nécessaire. Puis, pour nous les présenter, il lui faut faire preuve d'imagination en les intégrant à des tenues et en les mettant en scène pour nous inspirer. Aussi, la mise en ligne des produits doit être organisée sur le site de Jeannette shop. Il lui faut prendre des mesures, rechercher un maximum d'informations et faire preuve de patience face aux mystères des internets. Enfin, une fois les ventes finalisées, il est encore temps de préparer les colis et de les envoyer, ultime étape de ce processus qui allonge les to-do listes de la passionnée et passionnante Joséphine !
English
In fact, in the consumers' opinion, Jeannette shop is simply made of items showed on the internet. Indeed what is behind these preloved pieces is a bit more intricate. In fact, Joséphine's work is the result of a long process generally as unknown as the submerged part of the iceberg that sank the Titanic itself ! At first, this mom of a cutie has to find inspirations for her next selections. Then, after several hours and days of bargain-hunt, Joséphine takes care of the treasures found by cleaning or refurbishing them. Indeed, she also has to authenticate the gems. Moreover, to show us what she found, she shows imagination to incorporate the treasures to outfits and orchestrate them. Also, the items have to be online on the Jeannette shop's website and on the Gram. In fact, it needs a lot of informations such as the measures and the condition of the goods ; also it requires a lot of patience facing the internet's mysteries. Finally, when sales are finalised time comes to pack the orders and to send them. The last step of this long process which can only make the passionate Joséphine's to-do lists longer !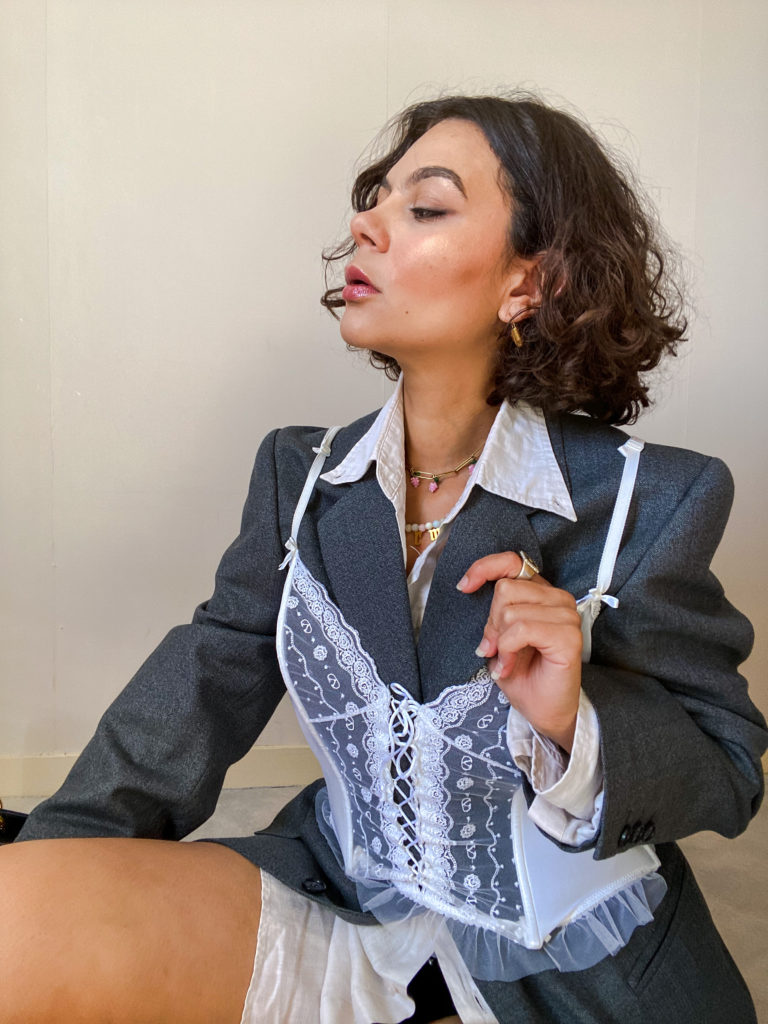 Une identité propre / Its own identity
Français
La Jeannette girl aime porter des blazers incroyables et des pièces de créateurs que nous trouveront nulle part ailleurs. Aussi, elle pioche sans hésiter dans les gardes-robes de ses grands-parents, notamment un joli ensemble de tailleur ou une maille douillette. La Jeannette girl n'hésite jamais à être décalée, colorée, elle aime le cuir et les ensembles. Elle est surtout unique et elle ne passe jamais inaperçue. Le shopping chez Jeannette shop n'est jamais un shopping monotone. Il est toujours plein de surprises et de nouvelles envies grâce aux trésors que nous présente Joséphine. Un imperméable Fendi, un ensemble Jean-Charles de Castelbajac, des tailleurs vintage de créateurs ou encore des pantalons aux coupes parfaites. Combien de pépites j'ai vu passer dans les sélections de la boutique ? Combien de fois j'ai du résister à ne pas casser mon PEL en faisant une razzia ? Heureusement, depuis quelques temps Jeannette shop nous évite les catastrophes grâce au paiement Alma en plusieurs fois… En fait, si je devais résumer le shop Jeannette en trois mots ça serait unique, surprenant et ultra-féminin.
English
In fact, the Jeannette girl loves to wear incredible blazers and designers pieces that cannot be find anywhere else. Also, she enjoys digging into her grand-parents' wardrobes finding cute and beautiful suits or a cosy knitwears. Indeed, the Jeannette girl never hesitate to be quirky, colourful, liking leather and sets. In fact, she is nothing but unique and unnoticed. Actually, she likes shopping unexpected pieces. Nonetheless, making purchases at Jeannette shop is never boring as they are always surprises and forgotten treasures that deserves a new life of fame. A Fendi raincoat, a Jean-Charles de Castelbajac set, vintage designers suits or perfectly fitted trousers. How many gems have I seen at Jeannette shop ? How many times had I to resist them to avoid bankruptcy by making a raid ? In fact, fortunately the Alma system on the website allows us to pay by instalments… To sum up, if I had to give three words defining Jeannette shop for me it would be unique, unexpected and über-feminine.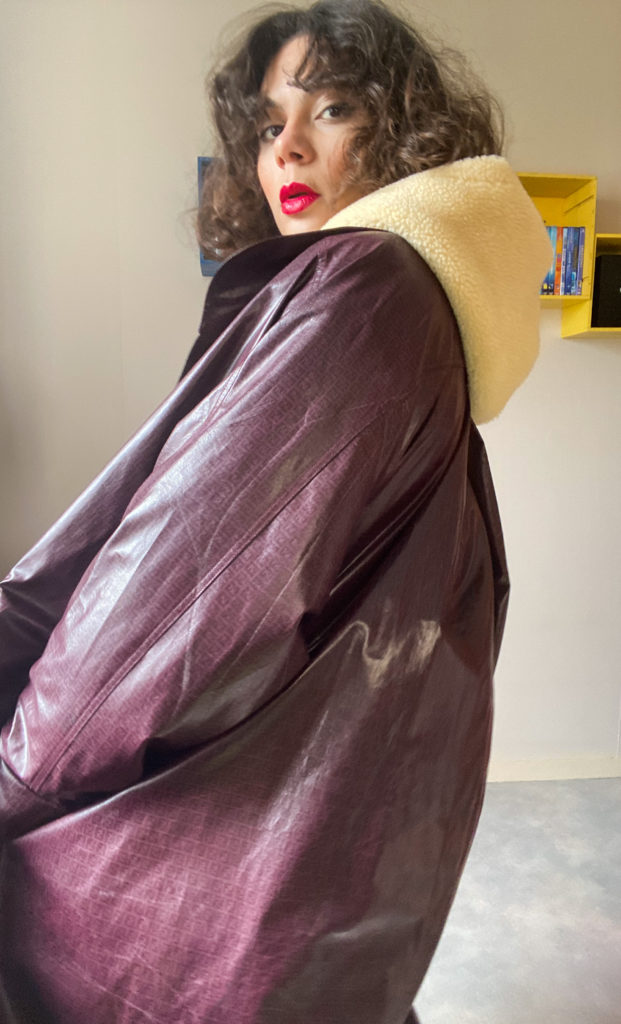 La sélection / The selection
Site internet Jeannette shop : jeannette-shop.com
Page instagram Jeannette shop : jeannette.shop
Ma page instagram : @marieliiily
Ma chaîne YouTube : Marieliiily