Sur ce blog et sur Instagram, j'essaie au maximum de te présenter des alternatives qui amènent notre consommation de mode à être plus responsable. Dès lors, j'arpente réseaux sociaux, sites et applications de ventes de seconde main afin de découvrir des pépites qui rendent notre dressing plus raisonné. Toutefois, est-ce que se tourner vers ces alternatives plus éthiques est suffisant pour rendre notre consommation plus responsable ? Dans cet article, je te propose quelques idées pour rendre notre consommation plus consciente.
With this page and with my Instagram page, I am trying my best to give you some alternatives to usual fashion goods in order to make your consumption more sustainable. That's why I am always on the lookout to find gems that will make our wardrobe more conscious. However, is it enough ? Is buying only sustainable fashion fully environmental friendly ? In fact, to answer this question, I wanted to show you different options to help us make greener purchases.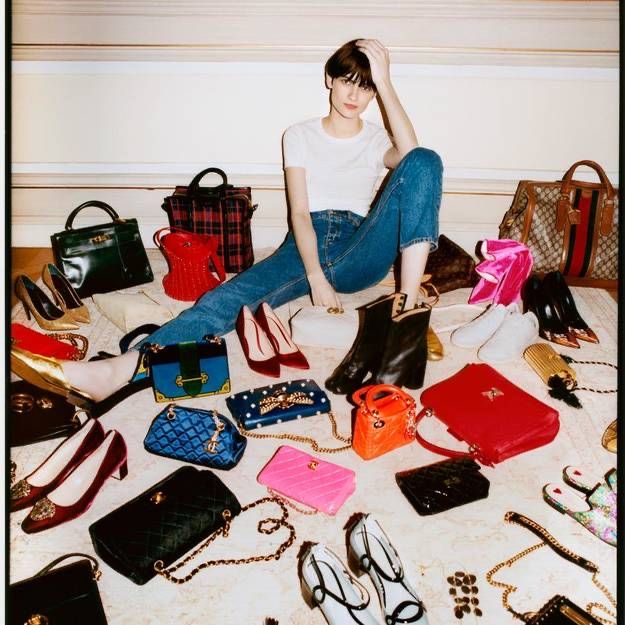 Les alternatives responsables (rappel) / Sustainable options (reminder)
Français
Explorée en large et en travers avec mes différentes pages, le choix de la mode éthique est une solution qui coule de source pour rendre sa consommation de mode plus responsable. En résumé, il s'agit de se tourner (très) loin de la « fast fashion » et de toutes les marques dont les pièces ont une empreinte carbone élevée ou un mode de fabrication plus que douteux – ajoutons de masse pour ce qui est de la « fast fashion ». Dès lors, nous avons différentes alternatives qui ont déjà été évoquées sur ce blog.
English
In fact, we are already talking a lot about sustainable fashion on my different medias. Of course, it is the most obvious step to make your fashion consumption more ecologically aware. Actually, to sum up, it consists in decreasing the share of fast fashion and other high carbon print or dubious manufacturing processes brands from our fashion consumption. Also you can add "massive" manufacturing to the fast fashion industry. Indeed, we will be able to prefer different types of sustainable goods.
Seconde main & surcyclage / Preloved market & upcycling
Français
L'avantage de la seconde main et du surcyclage (« upcycling » en anglais), c'est qu'aucune nouvelle production n'est nécessaire. Les côtés les plus polluants de la confection de vêtements ne sont donc pas nécessaires pour acquérir des pièces de cette catégorie. Qui plus est, ce genre d'achat est encore plus bénéfique pour la planète, car il permet d'éviter de jeter une pièce qui n'est plus voulue mais qui peut encore être utilisée. Elle évite alors de rejoindre les 4 millions de tonnes de vêtements dont nous nous débarrassons seulement en France tous les ans… (Des articles sur la seconde main et le surcyclage : ICI, ICI ou ICI)
English
Actually, avoiding the manufacturing of new goods is the main benefit of second hand or upcycled fashion. The harmful parts of a fashion good's production are then uncessary to be able purchasing a preloved item. Moreover, buying second hand fashion, upcycled fashion or upcycling an item is greater as it allows us to give it a second shot instead of throwing it away. Indeed, we are still getting rid of 4 millions metric tons of clothes each years in France only ! (Posts about second hand and upcycling : HERE, HERE or HERE)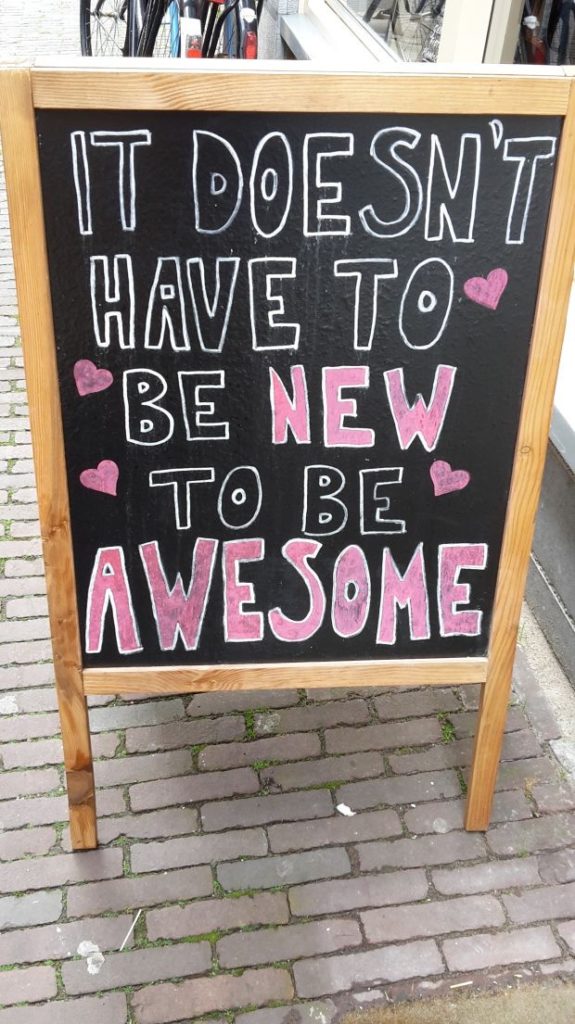 Les marques éco-responsables / Sustainable brands
Français
En choisissant des pièces créées par des marques responsables, c'est l'assurance d'avoir choisi une pièce fabriquée dans des conditions saines, avec des matériaux sains et, parfois, avec un fonctionnement qui favorise le recyclage des matières à certaines étapes de production. Dans certains cas, cette éco-responsabilité peut se manifester par l'utilisation de tissus de stocks dormants pour fabriquer les pièces. D'autres marques limitent le stockage et la sur-production en favorisant la précommande. Parfois toutes les options peuvent être favorisées par une même marque. Les exemples sont nombreux et beaucoup de ces marques ont été présentées dans les articles précédents (ICI ou ICI). Attention toutefois, la transparence doit être pratiquée.
English
By choosing designs from sustainable brands, you can be sure the items are manufactured by respecting the environnement and the persons. In fact, the manufacturing process will be green, with healthy materials and, sometimes a real recycling goal during different steps of the production. Furthermore, some brands will choose the recycling as a commitment from the start by choosing only deadstock fabrics to design their goods. And finally, brands can choose to limit the over-production of goods by offering preorders only. Of course, a brand can choose it all at the same time. In fact, they are a few examples on this blog with a lot of brands introduced (HERE or HERE). Still, be careful if transparency is a prerogative or not.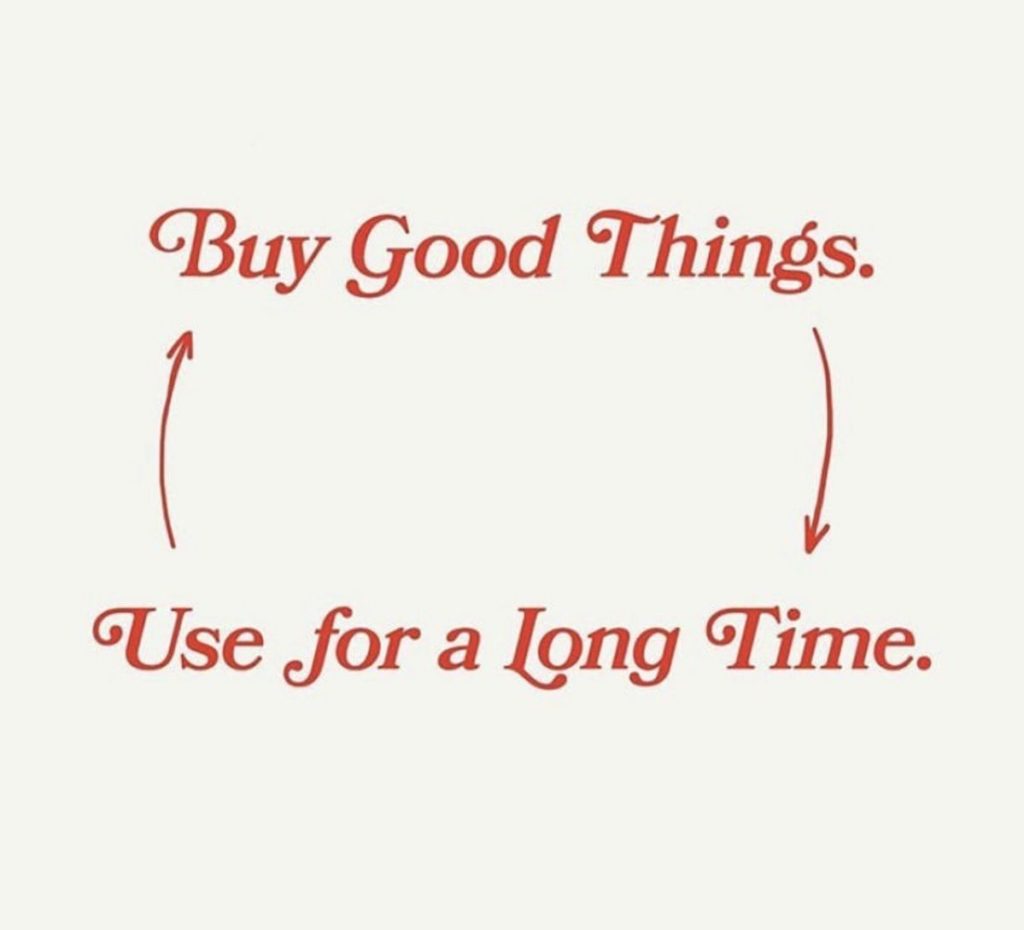 Louer ses vêtements / Renting fashion
Français
Ai-je réellement besoin d'expliquer la location de vêtements ? Déjà testée et présentée à deux reprises sur le blog (ICI et ICI), ce système évite l'achat de vêtements tout en permettant l'acquisition d'une garde-robe infinie et renouvelable à gogo.
English
Is it really necessary to explain the renting fashion option ? Already tried and introduced on this blog (HERE and HERE), it is a great way to have an unlimited wardrobe without buying a load of goods.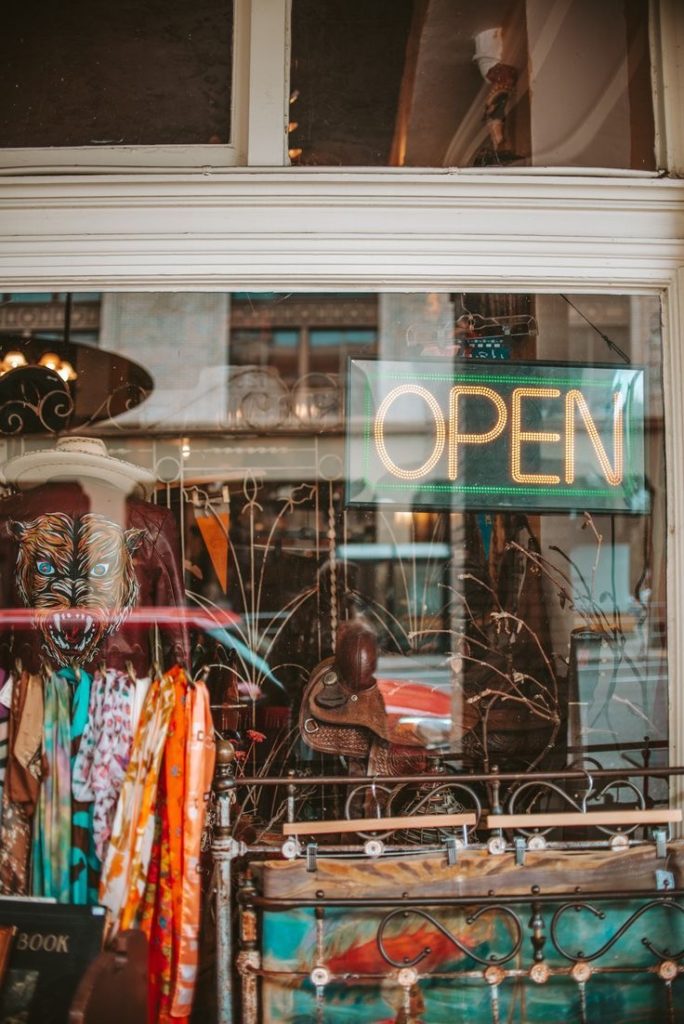 Réduire notre consommation de mode / Decrease our fashion consumption
Français
En rédigeant nos posts à propos de mes achats des mois précédents, je me suis rendu compte que, même s'il s'agissait de mode responsable, ils restaient nombreux. Du coup, est-il encore possible de parler de consommation responsable quand elle reste une consommation « de masse » (ça va, j'exagère à peine). In fine, une consommation qui va encombrer nos armoires sans remplir le vide existentiel de notre besoin de vêtements (haha, l'abus de la fille). Bref, j'ai tendance à constater que nous achetons beaucoup de mode, mais qu'il existe des moyens de les diminuer pour vraiment arriver à une consommation plus responsable, petit à petit.
English
In fact, I became aware of how much I was buying by writing the "last month purchases" posts. Actually, even if these purchases are only sustainable fashion composed, they are still too much. Then, can we still talk about a sustainable fashion consumption if it is an over-consumption (never dramatic) ? In fine, they are still purchases that lead to our wardrobe overload without filling this existential void of needing more clothes (drama again). In other words, they are many ways to still be shopping but making it more sustainable by decreasing it step by step.
Éviter de se laisser influencer / Trying not being under influence
Français
De nos jours, les images de mode ne manquent pas. D'ailleurs, moi la première avec les pages que je te présente. Je produis un contenu qui tend à te montrer des produits responsables plutôt chouettes. Le soucis, c'est que parfois, toutes ces images brouillent la mince frontière dans notre esprit entre ce dont nous avons vraiment besoin et ce dont nous pensons avoir besoin. En effet, la conviction est facile quand nous avons vu une pièce encore et encore sur Instagram et Pinterest. Plus nous la voyons, plus nous sommes persuadés qu'elle est intéressante, belle et nécessaire. Aussi, j'ai remarqué que l'accès facilité à toutes les plateformes de shopping sur nos smartphones facilite l'achat compulsif. Par exemple, ma passion est d'explorer des applications comme Vinted et Vestiaire collective. Du coup, je vois souvent des bonnes affaires et je me dis « mince, si je ne l'achète pas maintenant alors que ça peut rendre mes tenues canons, je la louperai sans doute ! ». Pour ce qui est des autres applications shopping, la tentation subsiste avec les promotions récurrentes et les rappels à coups de newsletters.
English
Nowadays, we cannot miss anything about the fashion world. By the way, my fashion content is made to show you great sustainable clothes and accessories. In fact, sometimes these overwhelming flow of fashion images can reduce the thin limit between what we need and what we think we are needing. Indeed, the more we are seeing a fashion item through the medias the more we can be convinced of the necessity to buy it. Actually the ease to access shopping apps on our smartphones can lead to impulse buy. For example, I really enjoy wandering on apps as Vinted or Vestiaire collective. Then, I am always seeing good deals that would perfectly match with my wardrobe. So I am frequently telling myself "what if I am not buying it right now, this will be purchased by someone else !". For the less sustainable shopping apps, the great trap are the regular promotions and their newsletters.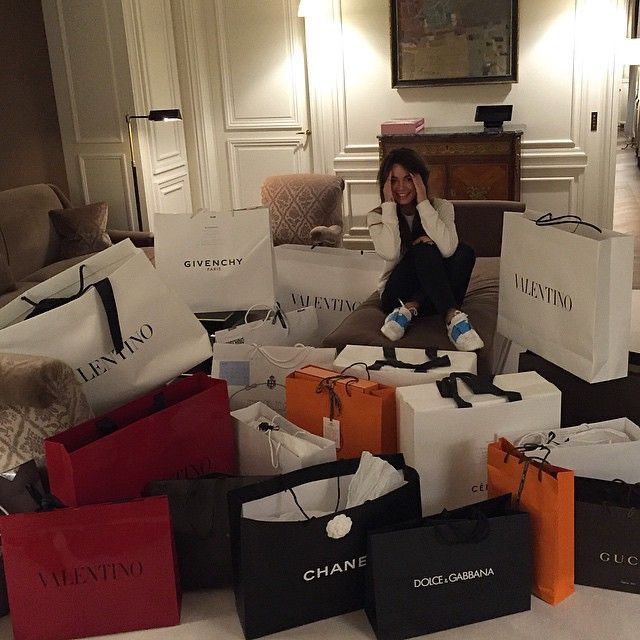 S'aider d'une liste de souhaits / Creating wishlists to avoid useless purchases
Français
Pour éviter de répondre aux sirènes des réseaux sociaux et des sites et applications de shopping, lister les pièces mode que nous désirons vraiment à chaque saison peut être d'une grande aide (en plus d'un mental solide). En effet, j'ai remarqué que depuis que je fais cet exercice avec vous à chaque changement de saison (comme ICI), la liste de mes achats mensuels est nettement réduite ! C'est un temps à prendre avec nous-mêmes à chaque début de saison pour y réfléchir en prenant en compte les besoins dans notre dressing, le changement des tendances (si c'est quelque chose qui compte pour nous) et notre changement possible de morphologie.
English
In fact, to avoid the siren calls of shopping apps, social medias and magazines, making a list of our goal fashion pieces each seasons can really be helpful (adding it a great mindset). Actually, I noticed that since I am making wishlists on the blog each time we are switching season (as HERE), what I am buying is clearly decreasing. Indeed, we just need some time for ourselves to wonder what we need in our wardrobe, owing to the different trends (if it is important for us) and owing to potential changes in our body type.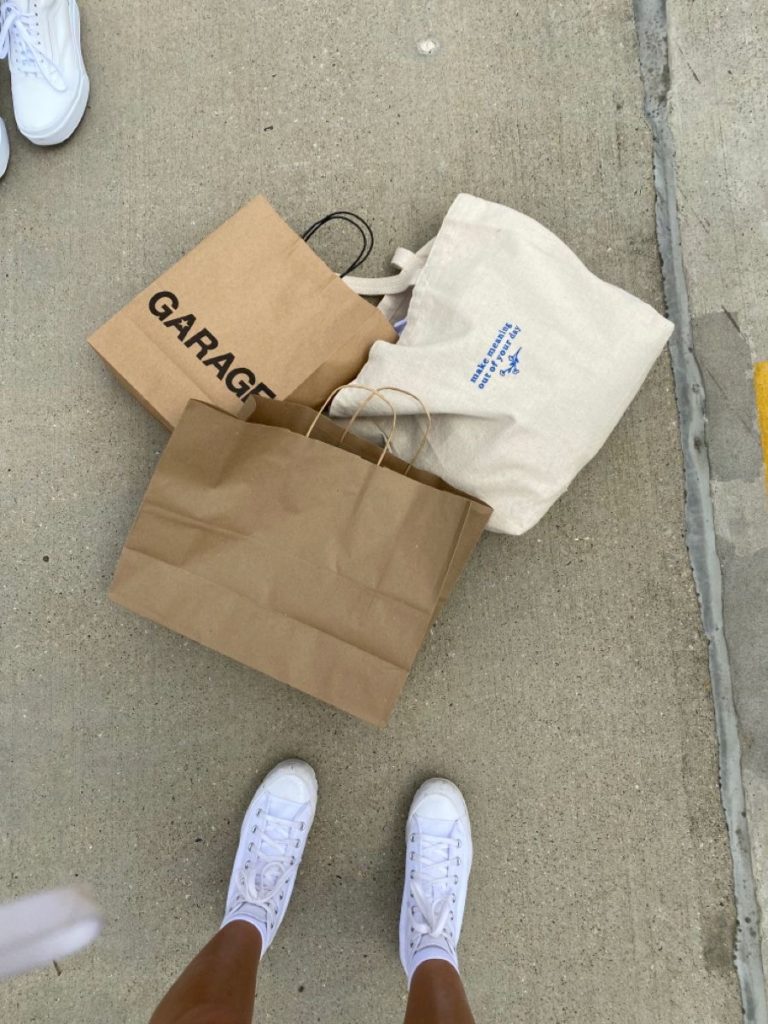 Les bonnes questions avant un achat / The good questions before fashion purchases
Français
Enfin, afin de s'éloigner du schémas des achats compulsifs qui finissent bien souvent dans les 68% de notre dressing qui ne sont jamais portés, il existe une liste de questions que nous pouvons nous poser avant tout achat.
Est-ce que je vais l'utiliser ?
Ai-je la place de le ranger ?
N'ai-je pas déjà quelque chose qui a la même fonctionnalité ?
Est-ce que ça fait partie de ma wishlist ?
Avec quoi je vais pouvoir le porter ?
Puis-je vraiment me l'offrir ? N'aurais-je pas besoin de l'argent qui correspond à son prix pour autre chose ?
Va-t-il passer en promotion si je ne l'achète pas maintenant ?
Est-ce que dans une semaine/un mois je le voudrai toujours ? Y penserai-je toujours ?
English
Finally, to leave this impulse buy pattern that leads to a less sustainable fashion consumption. In fact, to avoid adding these purchases to the 68% of clothes in our wardrobe which are never worn, we can ask ourselves some questions before shopping.
Will I use/wear it ?
Do I have some place for it in my wardrobe ?
Am I already owning something similar ?
Is it part of my wishlist ?
What will it match with ?
Can I really buy it ? Am I needing the money use to purchase it for something more essential ?
Will it finish in the sales section ?
Will I still think about it in one week/one month ? Will I still want it ?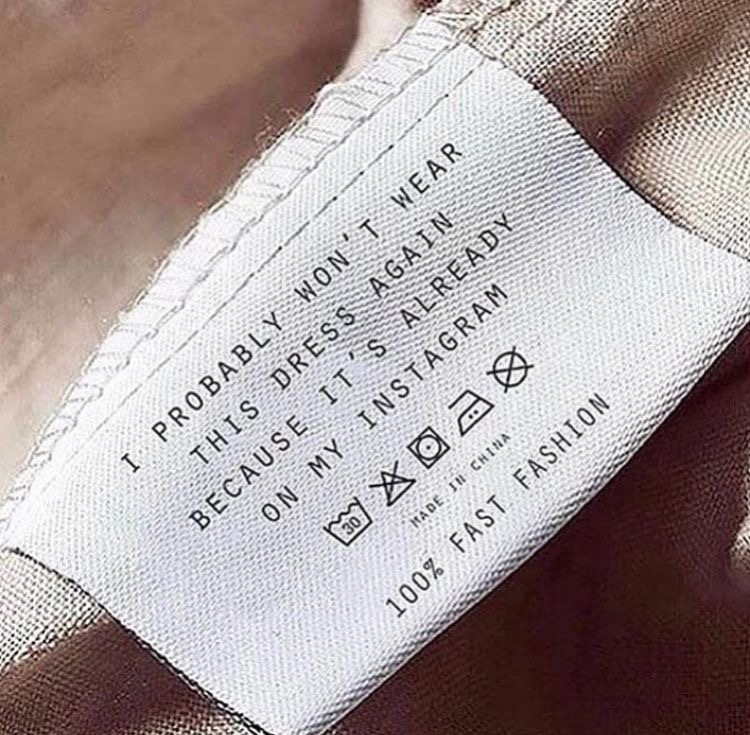 En résumé / To sum up
Français
Finalement, je ne pense pas qu'acheter seulement de la mode responsable soit suffisant pour faire de notre consommation responsable. C'est un premier pas gigantesque que nous pouvons faire à notre échelle. Mais, quand l'idée est de s'améliorer dans sa contribution éco-responsable, je crois qu'il faut aller plus loin dans la démarche en passant à une consommation plus raisonnée, donc réduite. Du coup, voici quelques clés que je m'appliquent pour m'amener vers cette réduction et afin de poser ma petite pierre à un édifice éco-responsable. J'espère que le partage de celles-ci t'a paru intéressant p'tit pote ! N'hésites pas à me donner tes astuces personnelles en commentaires ça me ferait vraiment plaisir et je pourrai les ajouter à mes habitudes !
English
Finally, I do not really believe that only buying sustainable fashion goods is enough to have a fully eco-friendly fashion consumption. Of course, it is a first step that we can make on our own scale. But if the main idea is to make better, we can go further by having a more reasonable fashion consumption by decreasing it. Then, I wanted to share with you some keys I am using to reduce my fashion consumption and do my bits. I hope that you find it interesting lovely ! If you have more ideas and tips, do not hesitate to share them in the comments section ! I really enjoyed it and I would try to add them to my habits !
Ma page Instagram : @marieliiily
Source pour les données chiffrées : charissebabouche.com
Ma page YouTube : Marieliiily